Spotting trends requires, simply, that you pay attention to what people are talking about, what they're decorating their homes with, what they're wearing, and how they're entertaining.
As a result of social media and blogs, it's never been easier to know what folks are talking about.
Here's a roundup of some of our favorite trends to try on your next scrapbook page:
The trendy "dipped" look is created when half of an item is colored differently from the other half in a way that looks as if that item were half-way dipped into paint, glitter or some other medium.
Here Shanna Hystad has used this technique is a variety of subtle ways to add contrast and charm to her page. Click here to see for more ideas on how to put dipped elements to work on your own scrapbook pages.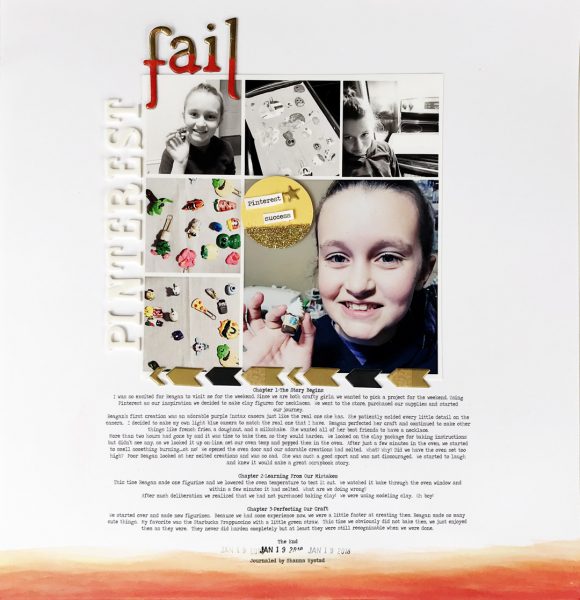 Interactive elements like pockets, pull tabs, flaps, fold-outs or even digital QR codes can bring a higher level of engagement to your scrapbook pages.
Here Kelly Prang incorporated a QR code into the design of her digital page, so that extra photos and videos in an online gallery could be accessed in reference to her story. Click here for more ideas on using interactive elements on the scrapbook page.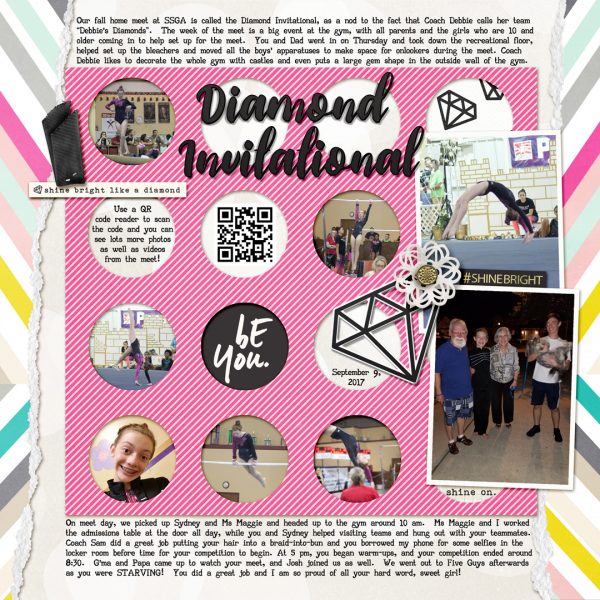 Emojis are a fun trend and they present a motif that can convey emotion and tell a story on the scrapbook page.
On this page by Marie-Pierre Capistran, she used small emoji stickers at the end of her sentences to punctuate her emotion-filled journaling. Click here to see more fun ways to use emojis on the scrapbook page.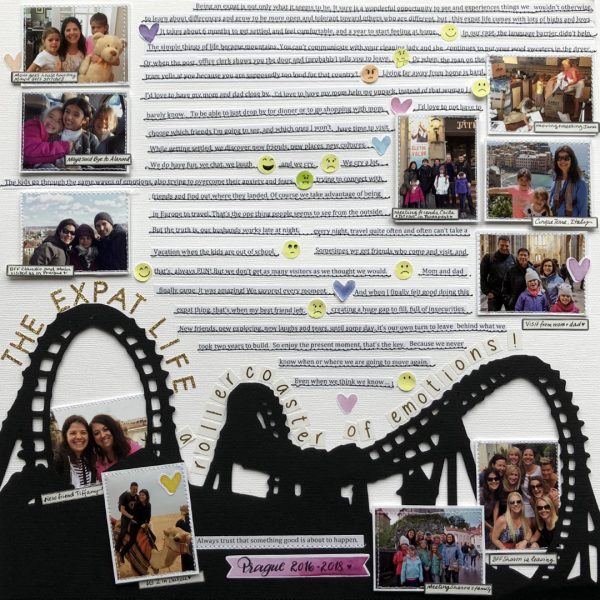 Here Karen Poirier-Brode used inspiration from the current flatlay photography trend to carefully curated and place items on her page and tell her story. Click here to see how you can translate inspiration from the flatlay photography trend in your own pages.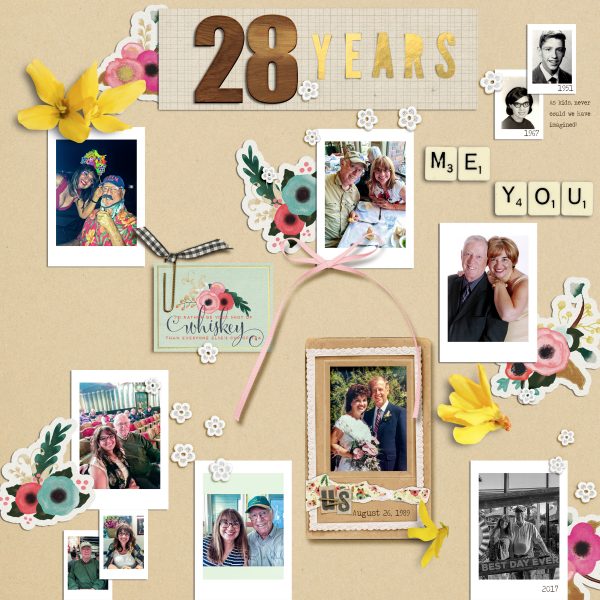 Here Deborah Wagner used some fun tribal patterns to reinforce her photos while adding another layer of storytelling to her page. She says, "Because Sacsayhuaman is one of the most stunning complexes built in Inca times, the tribal patterns were a perfect complement for my photos." Click here for more ideas on using tribal patterns in your scrapbook pages.