The grid foundation is one of several layout configurations scrapbookers use again and again when making scrapbook page designs. Over the years we've shared a number of different ideas for using the grid design on your scrapbook pages.
Here's a roundup of favorites:
On your next page, try a grid-based embellishing approach: embellish each block in your grid with embellishments of the same color. For example, on Lisa Dickinson's page here, she's got pink flowers and a banner on a pink square. Right next to that are green buttons and ribbon on a green square.
This makes a page that's big on color and big on embellishments while never becoming chaotic. Click here to see more examples of this approach.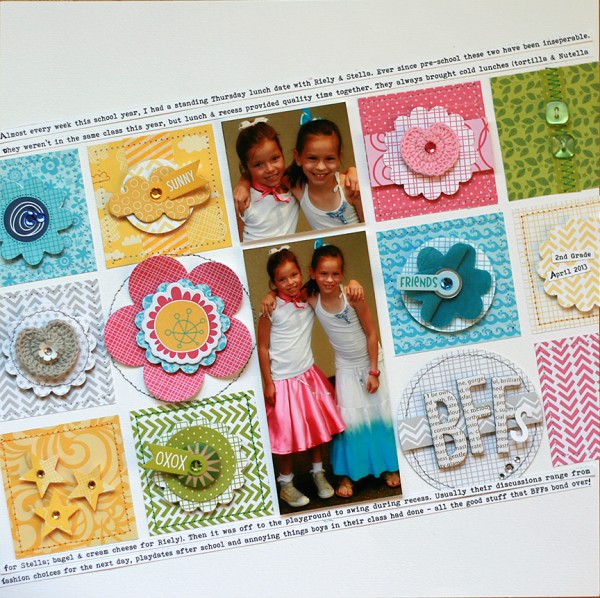 Using a grid structure is a great way to start a scrapbook page. The grid is inherently stable and makes a great foundation for establishing balance and organizing your elements. Grid foundations come in several configurations including 3×3, 4×4, odds and evens, little boxes, etc.
Here Paula Gilarde's 3 by 3 grid incorporates smaller photos. TClick here to see scrapbook pages with grid foundations in several configurations.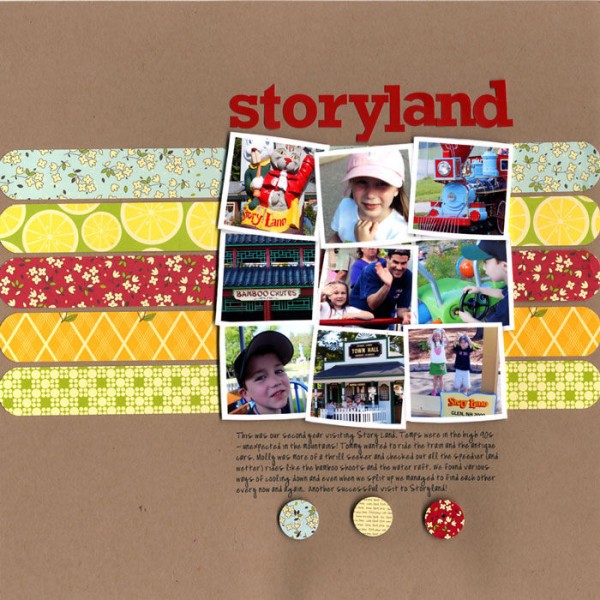 The grid can work just as well on two-page layouts as one-pagers.
On this page by Karen-Poirier-Brode, she used journal cards to define compartments across her two-page grid design with defined columns and staggered rows.Click here to see more two-pagers with a grid-based design.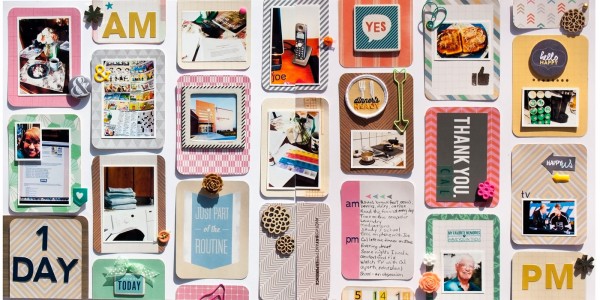 Here Terri Davenport bordered a grid of portraits and patterned paper squares with a list of all the things she associates with her son right now at age 13.
Use this 8-step formula to recreate this easy scrapbook page.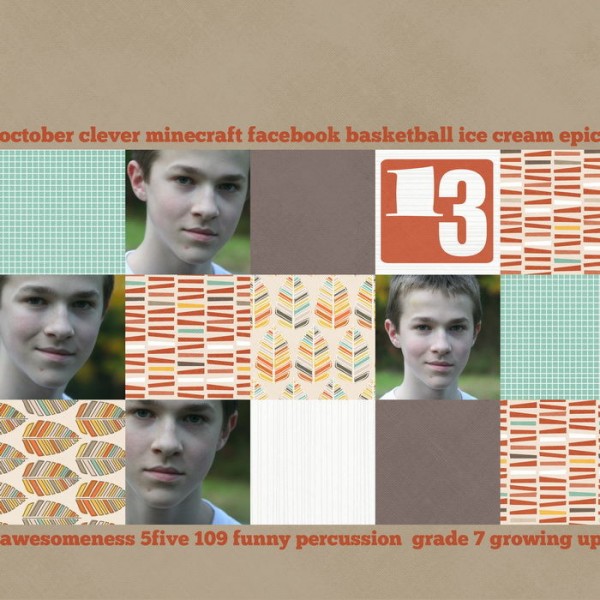 While using a grid structure for organizing your photos, title, journaling and embellishments can be a great way to start a page, that very same grid that holds your elements on one page, can also become the backdrop for your elements on another page.
Here Debbie defined a 4 by 4 grid of squares with stitching on "Thompson." She filled three squares with patterned paper (to create a visual triangle), and then layered on her photo, title, journaling and embellishments in a cluster at the base of the grid. Click here to see more examples of this approach.