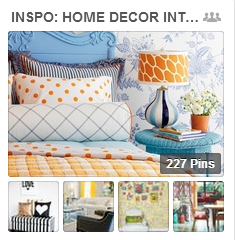 See the Home Decor Interiors pins on  the Get It Scrapped Pinterest Boards for ideas you can apply to your scrapbook layout designs.
why home decor.
Most home decor images that end up pinned are well-styled and, thus, offer inspiration for pattern and color mixing and choices, shape combinations, balance, and composition
go deeper.
These Get It Scrapped articles show you exactly how we've put home decor inspiration to work on scrapbook pages: 
see it done.
I used an image of a pom pom curtain, originally from Ravelryand pinned to our home interiors board, to jumpstart a scrapbook page about my playlist. A screen capture of my Grooveshark Collection was a quick way to make a record of favorite songs.
The playful pom-pom curtain in the pinned image matched the vibe I wanted my page to have. 
I made the page foundation using colorful circles trickling down the page along with a brightly colored and music-themed digital scrapbooking kit from One Little Bird. I added a few ties to anchor the circles and make them appear to be hanging just like the curtain in my inspiration piece.
your turn.
Pick an image that speaks to you from the Get It Scrapped Home Decor Interiors Board, use the links and inspiration above for examples, and put home decor ideas to work on your next page.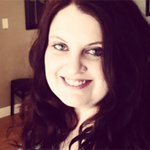 Amy Kingsford
Amy writes for and administers the Get It Scrapped blog. She's also our Creative Team Coordinator and a teacher at Masterful Scrapbook Design.
Amy Kingsford is a happy wife and blessed mother from Northern Utah. In addition to her work here, she also shares ideas and inspiration on creative approaches to modern scrapbooking and papercrafting at her site AmyKingsford.com.