See how scrapbookers Tara McKernin and Rosann Santos-Elliott used  this one-page sketch/template from Amy Kingsford  on their two-page layouts.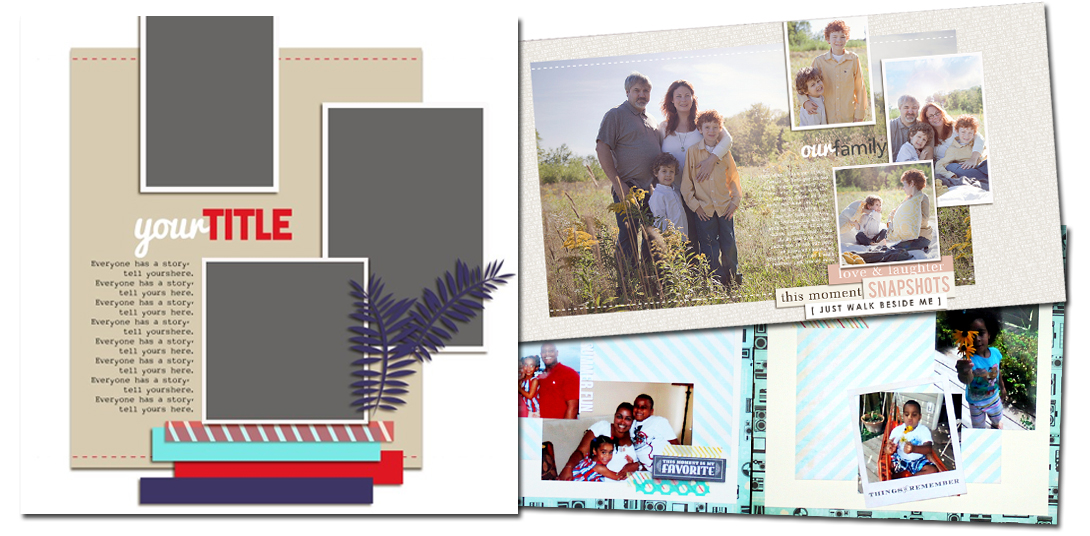 Tara McKernin says, "This is a layout sharing some of our family photos from this year and talking about why I have them done every year.  To create a two-page layout from a one-page template, I opened the one page document and then changed the size to 24 inches wide and slid the orginal layers over to the other side.  I doubled the back paper layer and merged them together to create a large layer for a big photo.  Then I centered it on the canvas.  Instead of paper layers I used the little word bits from the country road kit.  Love how it turned out!"
Rosann Santos-Elliott says, "A few times a year, my family and I visit my old friend and her family in the Washington, DC metro area. On page 1 It shows our kids playing her the back yard where she has a hammock. They were fascinated by the black-eyed Betties and starting picking them. I used the template as it was presented. On page 2, the two families took a trip to the National Harbor. It was a great day. We had dinner, did some shopping, and enjoyed the scenery. This time, I turned the layout 90 degrees to the right.