by Tami Taylor
On the 1st Friday of each month, Tami Taylor gives you a round up sketches from the past three years of "One Month at a Time". 
I've been scrapbooking "one month at a time" for three years now and I've got 3 years worth of prompts, sketches and layered templates for you.
Looking back, I can see that January is always a time of recuperating from the holidays and reflecting on the past year to help prepare for the upcoming year.  Here's my page from 3 years ago.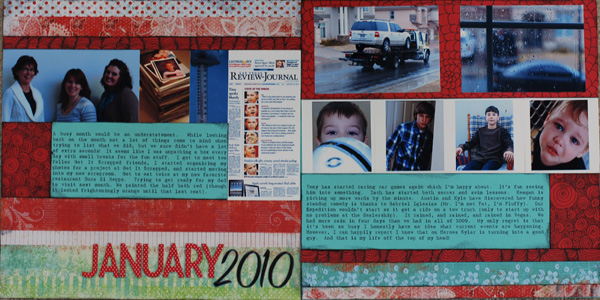 When I approach scrapbooking January I often find it hard to find a 'theme' for my pages.  Living in Las Vegas means we see little to zero snowfall, so the typical 'wintery' themes used on January layouts do not work for mine.  We do not really spend a lot of time outside in the winter any way (Or blood is too thin for the chilly days).  Since I tend to reflect a lot in January, and I'm one of those gals who loves making resolutions my January scrapbooking consists of goals and 'round-up' pages.  If you're like me then I recommend checking out some of these articles:
Take a look at two more of my past January pages.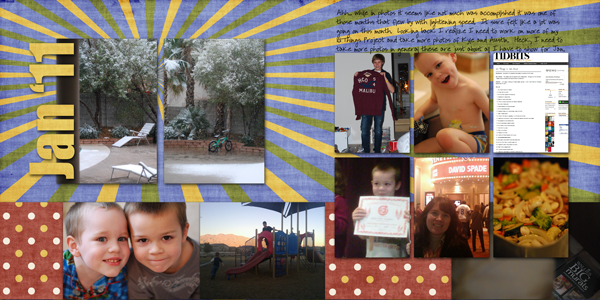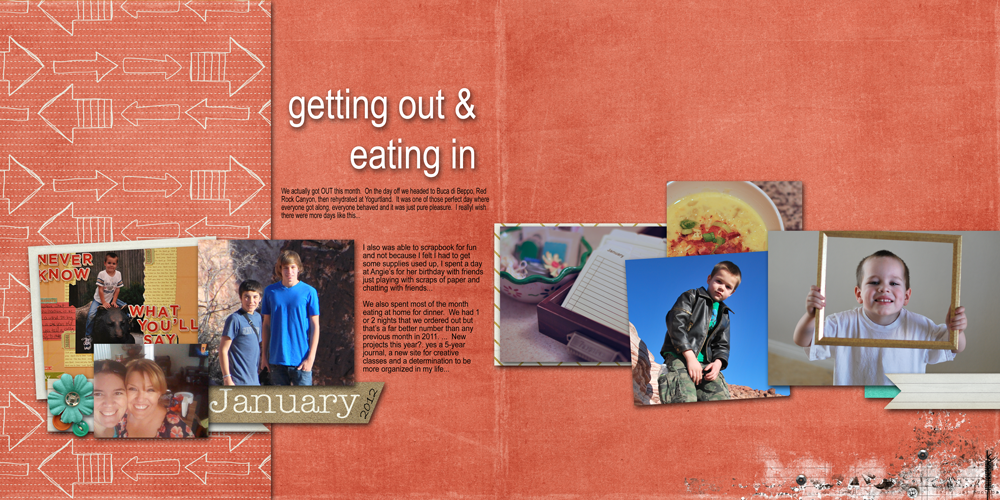 [ttaylor]
[current]