Every year around this time, we find ourselves making resolutions, setting goals and exploring changes to better our everyday lives.  Upon researching the Top Ten New Year's Resolutions made each year, I noted that many of the goals below seemed to always make the list.  And believe it or not, you can incorporate your beloved hobby of scrapbooking into helping you to achieve each and every one of them.
Allow me to share some examples of how you can reach your goals and have fun scrapping too!

Make Healthier Choices
Eating better and exercising more are both noble goals, that can lead you to an overall healthier lifestyle.  So why not use your papercrafting skills to help you get excited about the work that lies ahead.
Make a hybrid Diet and Exercise Journal to keep track of your efforts.
Design your own Recipe Cards for all of those new low-calorie recipes
Create a before and after layout.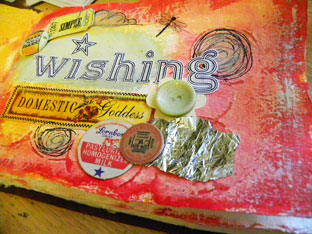 Try Out Something New
Trying something new is a common and worth-while goal.  Not only can mixing things up help you to open your mind, but it can also lead you to find new opportunities to be inspired.  Even if your "something new"  has nothing to do with your crafting, it still opens you up to having new experiences which make for great scrapbook layouts!
Take a class to learn a new skill or craft.
Participate in a challenge.
Branch out and try a new technique, tool or style of your current craft.

Spend More Quality Time with  Your Family
Spending quality time with my family has always been very important to me.  I used to think that my crafting cut into this time.   But after looking at all of the wonderful crafts I've created for my family to enjoy, I have since realized that my papercrafting can lead to fabulous family moments.
Make educational crafts or homeschooling aids for your children.
Go through your pages with your family and reminisce.
Personalize books, toys and other gifts for your children.
Spend time crafting with your children.

Get Organized
Organizing can be a very overwhelming task–one that never really seems to end.  Just like scrapbooking, there is a process to it, that differs for each person.   Bringing a bit of your own personal style into your organizing,  could not only make the experience a less daunting, but it might also inspire you to better maintain the end result.  And using your scrapbooking talents may just be the perfect way to achieve this goal in style!
Design your own digital labels or paper tags to categorize things.
Re-purpose old belongings you no longer have use for in your crafting.
Make a chore chart banner.

Make More Time For You
When was the last time you put yourself first?  With families and jobs and commitments and aspirations–who has the time, right?!  However, many of us still make it a goal each year, to create more time for ourselves.  Now wouldn't it be great if as scrapbookers, we could "make" extra time for ourselves?  Unfortunately, I haven't found the secret to creating more time with my glue runner or paper trimmer–but I would encourage you to use these tools to create both opportunities and reminders to make more time for yourself.
Create a mini album with prompts to remind you to pamper yourself once in a while.
Make your own calendars or planners to help you schedule time for you.
Set aside time each week for you to scrapbook or craft.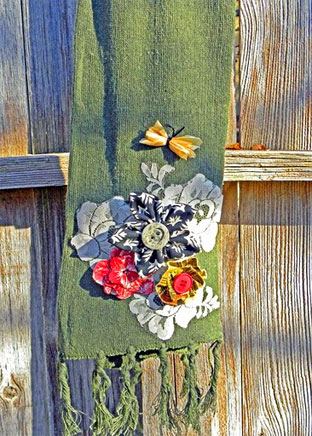 Give Yourself a Makeover
Giving ourselves a makeover is one of the easiest and most common ways we aim to improve ourselves each year.  For some reason we've convinced ourselves that the right haircut could change our lives.  While this often isn't the case, sometimes changing something this simple can improve the way we feel about ourselves and put us in the right frame of mind to channel our renewed energy towards our other goals. And while I wouldn't recommend using your decorative scissors to give your hair a trim…there are countless ways that your craftiness can contribute to giving yourself the makeover you desire.
Practice a little creative organizing to give your scrap space a makeover.
Use your digi skills to give your blog a facelift, by designing a new header.
Spice up your look with some new hand-made,accessories or dress up your old ones with handmade embellishments.

Start a Journal
Keeping a journal can be beneficial in a number of different ways.  Some of us may find it therapeutic, others use it as a way to keep a personal record, and still others use it as a method of keeping track of ideas and thoughts.  However you decide to use your journal, your crafting supplies can aid you in accomplishing the goal of keeping one.
Design your own journal.
Start a blog and use the stories and thoughts you share for inspiration for your layouts.
Start an art journal to share your thoughts and stories.
Keep a creative journal to keep track of things that inspire you.
[akingsford]