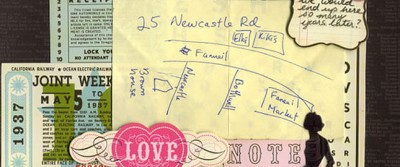 What do you do when you have a memory that you want to preserve, but no photo?
Here are a few of my favorite things to use in lieu of a photo:
1. Words
One day when my kids were very little, I was having an awful day. Everything went wrong. It was raining, kids cried in my charge (and they weren't even my own kids!), I got locked out of the house, I injured myself. And all of this happened before lunch.
Once I got the kids down for a nap, I put pen to paper (ok, finger to keyboard) and got my frustrations out. I realized as I wrote that I sounded like Alexander in the Terrible, Horrible, No Good, Very Bad Day. It lightened my mood and I played up the idea in my journaling. I decided to make a page using that story. No picture. Just the story and a title.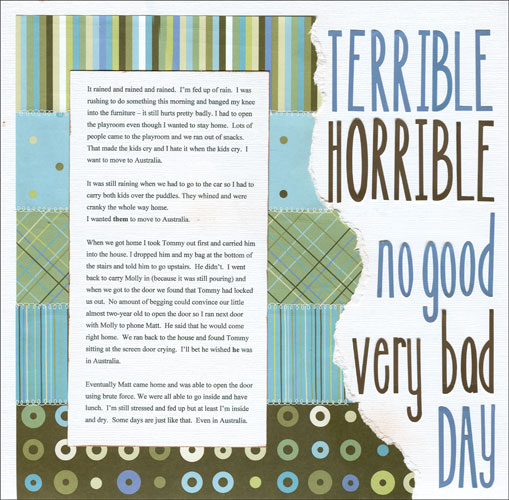 2. Letters
Our yearly tradition of writing letters to Santa is preserved here. Because the original letter gets sent to Santa, I needed to scan the text to include it in a layout. I was able to include both my daughter's and son's wish lists because I scanned them. No photo needed! Check here for scanning how-tos.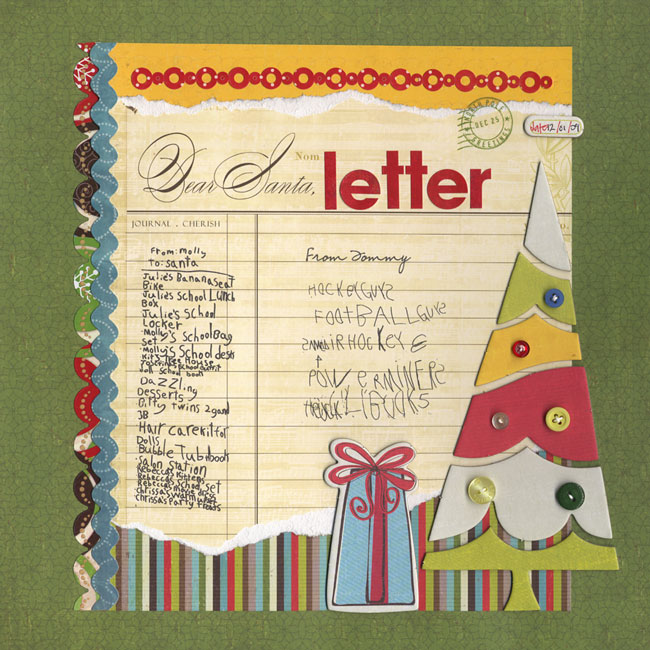 3. Lists
 When doing "slice of life" layouts I often include a snapshot of myself or the layout's subject, but it's not always necessary. The frames on this layout add enough visual interest that a photo isn't missed!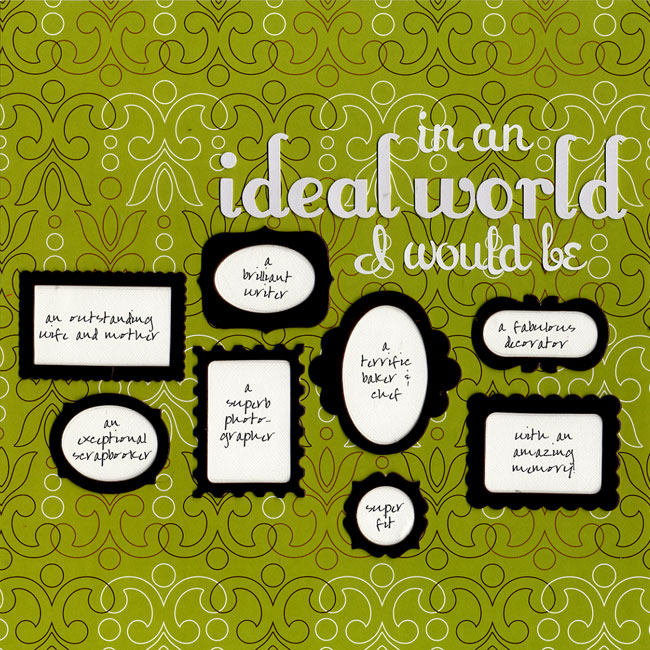 4. Artwork & Doodles
I recently came across this map that my husband drew for me when we were first dating. It definitely deserved a layout of its own. The thing is–I don't have ANY photos of us from that time (shame on me, I know!).  I scrapbooked the memory using the post-it map as I would a photo. This approach is also great for scrapbooking  children's artwork. If the piece is too big, scan and resize for the page.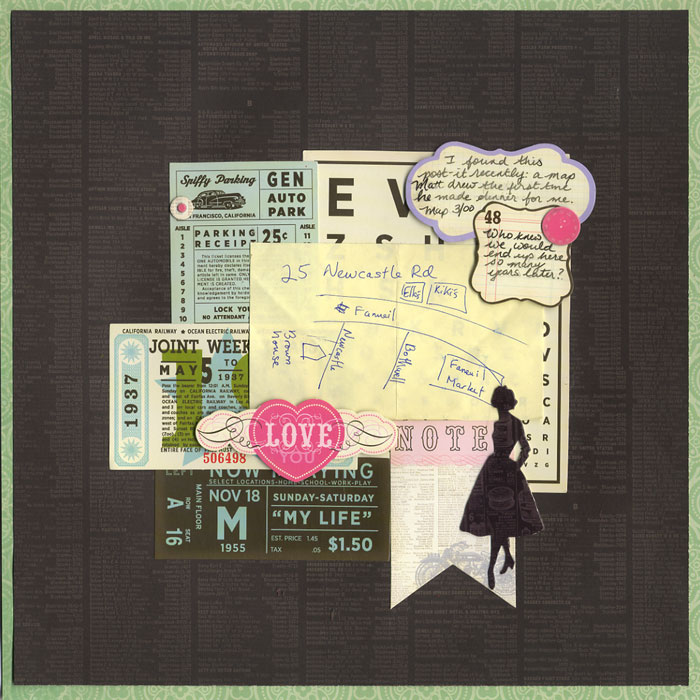 5. Memorabilia
 Tickets, postcards, brochures, and other ephemera may all take the place of photos on layouts. I used four tickets in lieu of photos to record our memorable evening at the Boston Pops.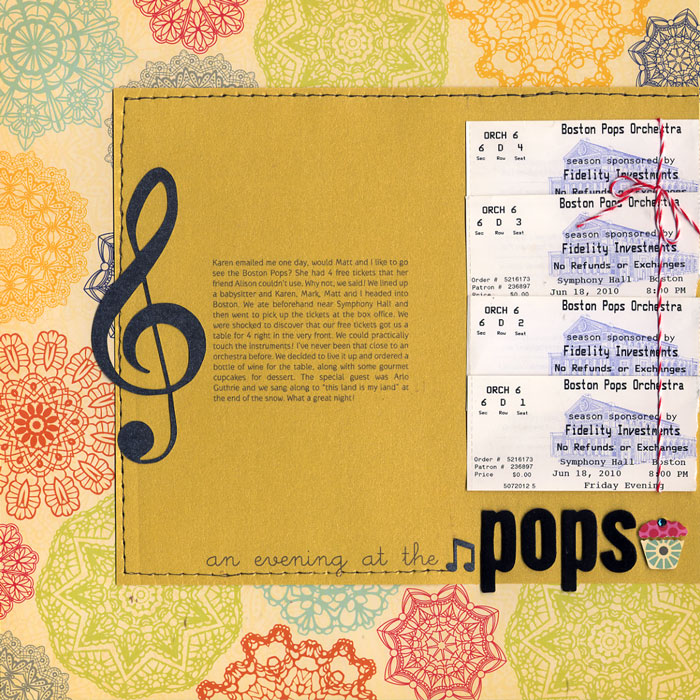 Other items you could use on photo-less layouts include emails or records of instant-message or text conversations. Documents like certificates, greeting cards, and newspaper clippings also make great additions to scrapbook pages.
Remember–its ok to go photo-less!
[pgilarde]