We frequently share ideas to try out on your scrapbook pages at Get It Scrapped. Here are five things we think you'll enjoy trying out on your March scrapbook pages.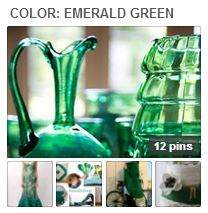 Lively. Radiant. Lush… A color of elegance and beauty that enhances our sense of well-being, balance and harmony."
Click here to take a look at pages by the GIS team that work with emerald green's connections to outdoor and harmonious themes or dressed up beauty and elegance.
Are you lucky? Or do you believe in something other than luck? Telling stories about your experiences with and attitude about luck is a great springboard for scrapbook pages that reveal personality and character.
Click here for scrapbooking ideas for a few "lucky" stories.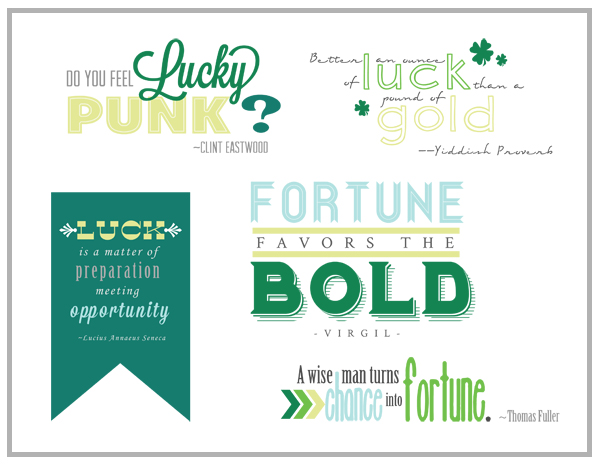 Use fortune and good luck quotes and printable word art on your paper or digital scrapbook layouts and projects — for titlework, embellishing, and even journaling.
Click here for a list of quotes and to download the word art pictured above.
Pom Poms have become trendy additions to clothes, jewelry, home decor, and party decorations. They add texture, shape, and color when they're used. And whimsy, too! That makes them great additions to scrapbook page designs.
Read on for a look at how our creative team is using pom poms on their scrapbook pages.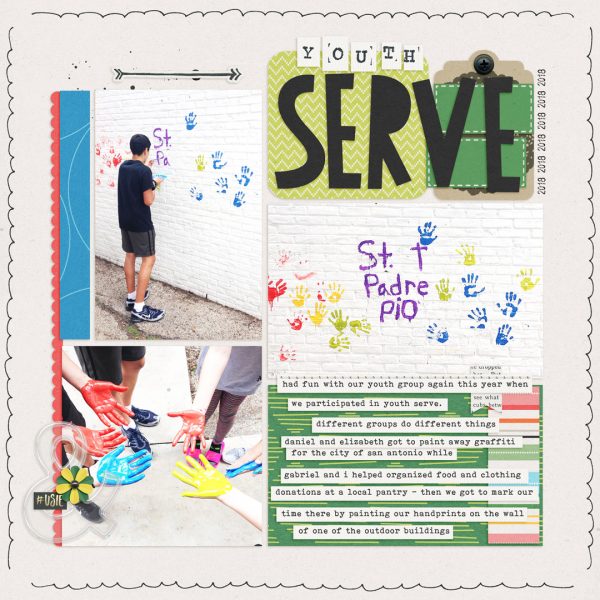 The "piecework" design is one that's a little like a pieced quilt, with blocks of various sizes holding key pieces and filling all or part of the canvas. It's a great starting point when you've got a few photos of different sizes and orientations because you can place them and then build around.
Click here to see how our team members have used this technique in their own scrapbook pages.