Finding and using inspiration from outside of other scrapbook pages is a wonderful way to shake things up in fresh ways.
This year in the Get It Scrapped membership we're exploring a variety of those outside sources. The newest class in the Translating Inspiration series, has three guest teachers showing you how to find and use inspiration from product packaging.
Learn how to find inspiration as well as how to design with it.
You can find inspiring packaging in a variety of places. Look at the shelves of your kitchen or bathroom, at entertainment packaging, or clothing tags. Look in stores, spas, magazines–any place you visit that has products for sale.
.
You can translate inspiration to several aspects of the scrapbook page.
In the upcoming class, our guest teachers look to packaging for ideas in rendering and placement of photos, titlework, journaling and embellishments.
 These are the guest teachers for the newest membership class.
Join us for rich storytelling and advanced design lessons in the Get It Scrapped membership.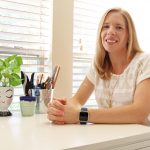 About Meghann Andrew: I am a wife to a Brit, mother to a former micro-preemie girl who is now a happy, healthy five-year-old, and a documenter. Before I became a stay-at-home mother, I was an interior designer for the hospitality industry, and I use my knowledge of design to drive most of my creative decisions. I capture life with my camera and make beautiful creations with those photos so that my family and I can remember moments from our lives together, but truth be told, I also LOVE working with pretty product! I currently teach three scrapbooking classes based on subjects that I'm passionate about at Big Picture Classes, and I am proud to be the Classroom and Blog Coordinator for Elle's Studio.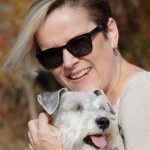 Ronnie Crowley is an English girl living in Texas with two kids, one schnauzer and a husband for company. Her family left England when her daughter was 18 months old with hopes of being back in time for her to start school. Now Ronnie and her family have been in Texas for 15 years and her daughter is 21! Scrapbooking has been Ronnie's major hobby/stress management tool for over ten years now and she collected a room full of supplies and gadgets before transitioning exclusively to digital scrapbooking in 2010. Ronnie says, "My scrapbooks record my family life 'warts and all'.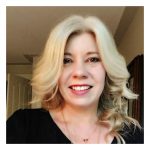 Wilna Furstenberg is a neo-expressionistic painter turned scrapbook, digital designer, and Art Journaler who has spent years applying her background in fine arts to her passion for preserving memories. A popular online and in-class teacher, she has honed the fine art of balancing her logical and organized side with her free-spirited expressive side. And she definitely knows how to have fun along the way! Wilna has been working in the Scrapbooking Industry for 11 years and it all started when she was one of 25 winners of the Creating Keepsakes Hall of Fame in 2006. She designed for Making Memories, Jenny Bowlin, October Afternoon and Two Peas in a Bucket until 2013 when she started her own company called iHeartstudio.
Get an all-access pass to this Translating Inspiration class and more than 80 others with a Get It Scrapped membership. Click here.