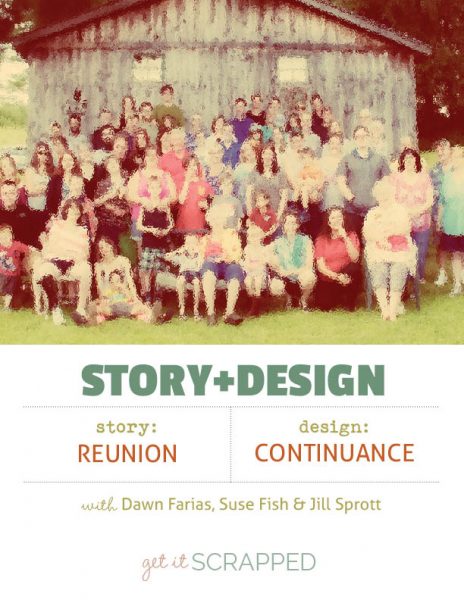 I love the little reunions.
Send me to a big reunion and I hide behind a camera, always a bit regretful afterward that I didn't spend more time with a cousin or aunt, classmate or teacher.
To me, a "little reunion" is that instance of arriving at my mother's home after an eight-hour drive, walking into the familiar kitchen, discovering what new charm she's added by restyling the hutch or making an elaborate holiday centerpiece, finding the candy bowl filled with M&Ms or Hershey's Kisses.
Another little reunion I love is to meet my old "writing-group" friends at a pub in Portsmouth once or twice a year. I get caught up on their projects; we do a little gossip about our larger community, and I'm always making notes about the books they tell me I must find time to read.
The newest "little reunions" happening for me are the times when one of my sons walks in the door after being away at school. They are both studying and living right in our town and so, oddly, their arrivals home are often unplanned and even unexpected, Josh coming by in the evening to get supplies for a project, Isaac here for a Sunday afternoon to do laundry.
Reunions are the subject of a newly added class in the Get It Scrapped membership: Story + Design: Reunion + Continuance.
The prompts included in this "Story + Design" class will give you a starting point for telling your own stories of reunion.
Whether the reunions in your life are big or little, each one is an experience that has you reaching back over time, reconnecting with someone who has been out of your view and reach.
There will be reunions that are easy and others that are awkward, some you'll welcome and others you would rather avoid.
The advanced design lesson in this class is on "continuance."
The Gestalt principle of continuance is a great tool for connecting and creating emphasis on the page–just as reunions are moments for creating connection and memorable events in your life.
Three guest teachers join me and Amy Kingsford in telling stories of reunion and putting continuance to work on the scrapbook page. Meet them here and then join us for rich storytelling and advanced design lessons.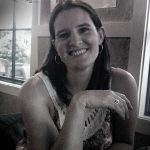 Dawn Farias has been scrapbooking digitally, physically, and hybrid-ally since around 2007. In addition to scrapbooking, she creates digital scrapbooking products for sell under the name Dawn by Design. Her day job is a high school math teacher. Her night job is being a wife and a mom to five great kids. In her spare time, which she carves out by brute force, she volunteers at church, designs, scrapbooks, and exercises.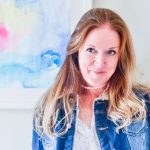 Suse Fish trained as a Graphic Designer and Illustrator and lives on the beautiful Isle of Man with her minister husband and daughter Kitty. She has scrapbooked for Citrus Twist Kits, Felicity Jane Studio and Jot magazine, as well as guest designing for Pink Paislee, Scrapbook Expo, Illustrated Faith and Wilna Furstenberg.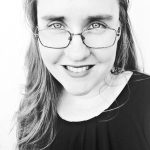 Jill Sprott (rhymes with "vote"), has been obsessed with paper and storytelling all her life — she's got the journals, the house full of books (including scrapbooks), and the job as an English teacher to prove it! Born and raised on Oahu, Hawai'i, she lives there now with her family, a canine/feline/human mix (it's all kind of blurry). Jill has been scrapbooking for nearly two decades now — clearly, this love is for keeps. Whenever she's asked why she scrapbooks, she offers up the same defense that Robert Frost gave for why poetry matters: it is "a way of remembering that which it would impoverish us to forget."
Get an all-access pass to this this Story + Design class and more than 70 others with a Get It Scrapped membership.