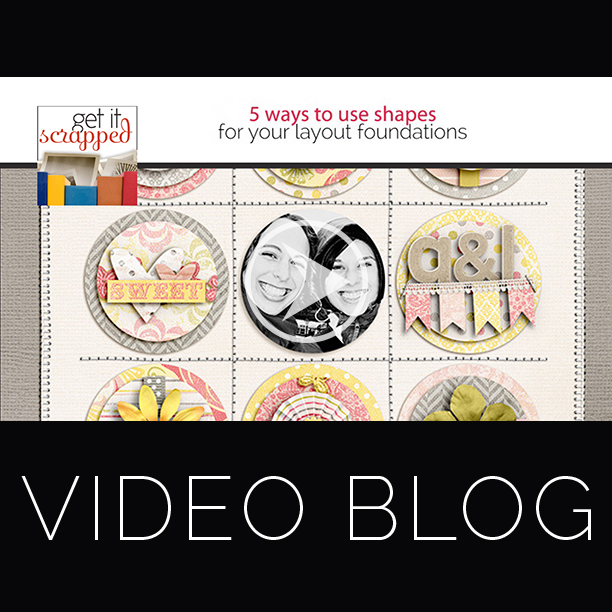 This lesson from Lynnette Penacho first appeared as a part of the Get It Scrapped Membership class "Canvas."
When it comes to building the foundations of her digital scrapbooking layouts, Lynette Penacho is a HUGE fan of shapes. Her shape tool is by far my most favorite of her digital scrapbooking arsenal–it's the digital equivalent of paper punches. The more layered repeating shapes on a page, the better.
In this video blog by Christy Strickler, we'll explore Lynette's top five go-to methods for using shapes as the foundation of scrapbook page layouts. Christy will share tips and ideas for taking these digital pages to paper or hybrid form.
Click here to see the original blog post with designer notes here.