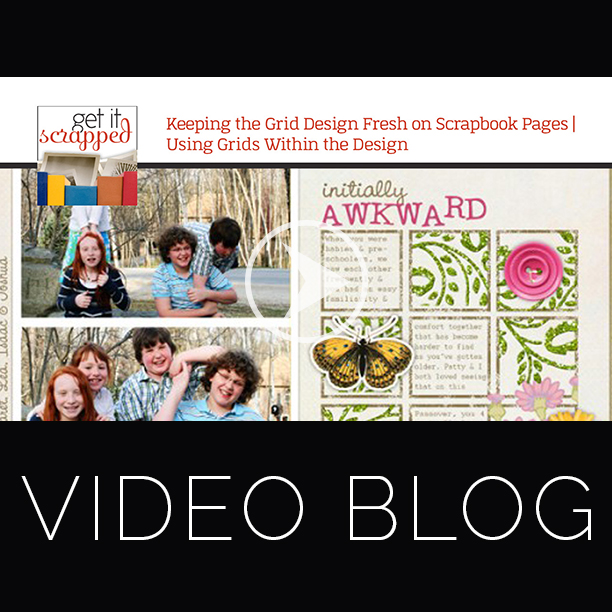 Using a grid structure for organizing your photos, title, journaling and embellishments is a great way to organize all of the elements on a page. It's a classic design that never goes out of style.
In this video blog by Christy Strickler, we'll see examples or how the Get It Scrapped Creative team keeps the design both fresh and functional.
Click here to see the original blog post with designer notes here.
[hr]
Additional Resources: