Do you like finding ways to incorporate the latest fashion, decor and graphic design trends in your scrapbook pages?
Then check out these six trends and our ideas for using them to try out in your next scrapbook page.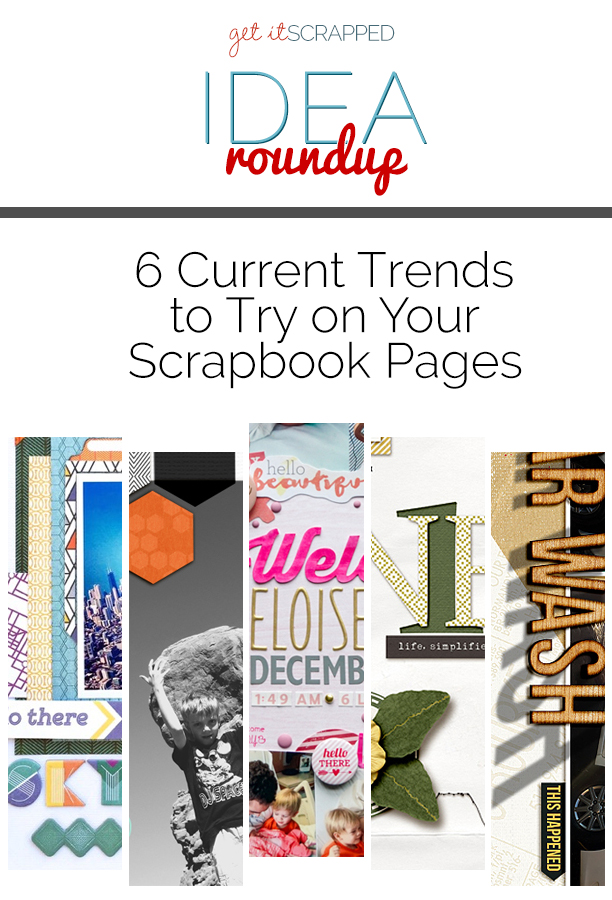 [hr]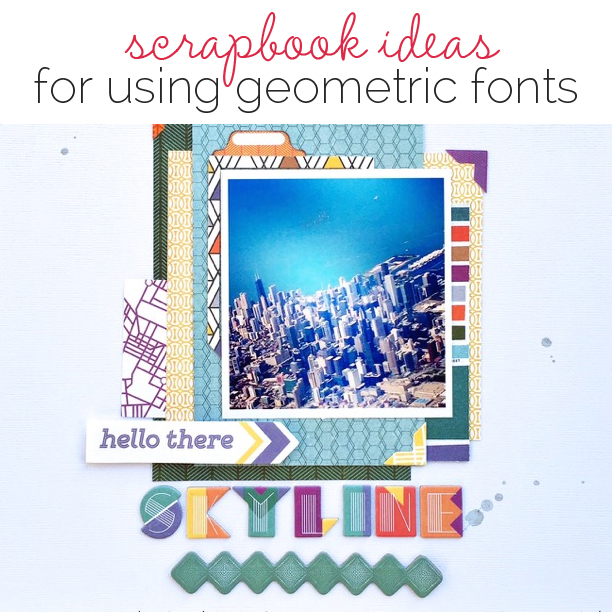 Geometric-styled fonts are trendy, but they aren't always easy to use within a design. The Get It Scrapped Creative Team shares approaches for getting striking looks with these type treatments and shares their best tips for working with them here.
[hr]

Images that play up human scale can remind us how small we are in the world by placing people in an environment that dwarfs them. Or they can make our subjects look as if they are holding the world in the palm of their hand if you play tricks with perspective. The Get It Scrapped Creative Team shares great ideas for working with human scale in your photos and scrapbook page designs.
[hr]

Combining geometric patterns–making a mashup of the style–is currently trendy for surface pattern design.
Take a look at examples from the Get It Scrapped Team here, and let them inspire and instruct you in making your own mashups.
[hr]

Try taking scrapbook page inspiration from a current web design trend which is the use of full-width images on the home page referred to as "hero headers."
[hr]

Long shadows are trendy in graphic and web design right now. See how they gave us inspiration for scrapbook page storytelling on both paper and digital pages.
[hr]

Logos that make use of negative space to support their message are trendy now. This creative use of type and motive to convey meaning visually is a great source of inspiration for your own scrapbook page designs. See what our team has done with this inspiration and give it a try yourself.