by Debbie Hodge
Here are two new coordinated scrapbook page sketches with free layered templates for digital scrapbooking. Use one of these singly or, when you're making a multi-page album, these sketches complement each other well.
You can find all of our sketches in the "Sketches" Category here.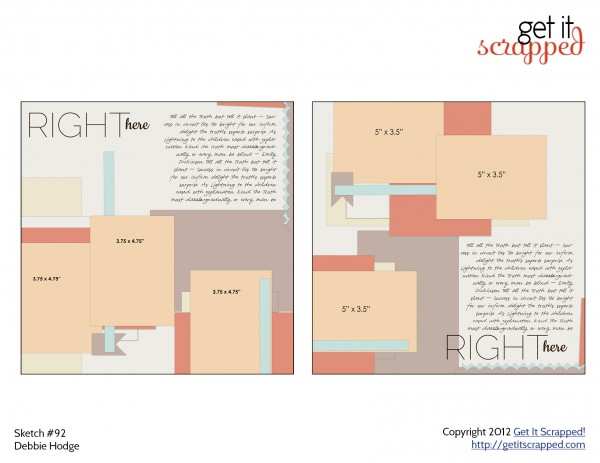 Download zipped file with layered templates for use in Photoshop Elements/CS
Open pdf document that has sketches with measurements. Print or save in your e-reader library.
This sketch uses the kind of  "multi-cluster" design we talked about last week here at Get It Scrapped. It's got an artsy look and can be a bit harder to put together than a blocked design. Use this template, though, for a start and check out our other multi-cluster layouts.