by Debbie Hodge
Here are three new coordinated scrapbook page sketches with free layered templates for digital scrapbooking. Use one of these singly or, when you're making a multi-page album, these sketches complement each other well.
You can find all of our sketches in the "Sketches" Category here.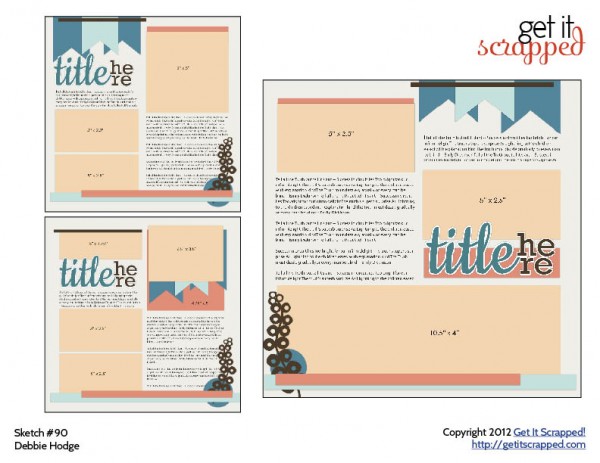 Download zipped file with layered templates for use in Photoshop Elements/CS
Open pdf document that has sketches with measurements. Print or save in your e-reader library.
 All of these layouts accommodate a generous amount of journaling. The pennants and paper strips offer opportunities for using and mixing small amounts of patterned paper — which really pop on a white (or almost white) canvas.
I actually made "The Fussy Ones" first and then developed the sketches from it — check out a video of the making of this page.