by Debbie Hodge
Here are three new coordinated scrapbook page sketches with free layered templates for digital scrapbooking. Use one of these singly or, when you're making a multi-page album, these sketches complement each other well.
You can find all of our sketches in the "Sketches" Category here. Scrapbook 4 photos. One of the variations will accommodate your photos whether landscape or portrait.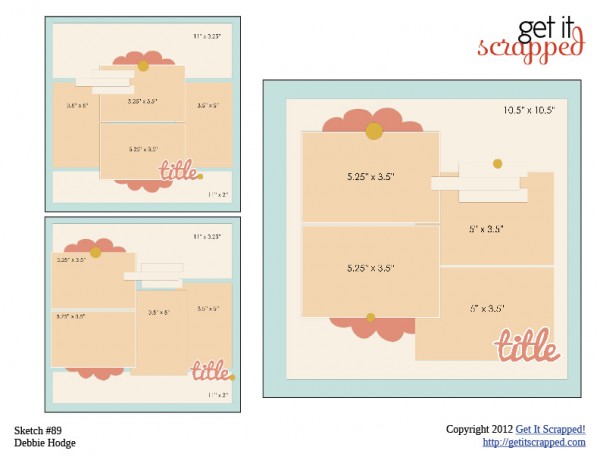 Download zipped file with layered templates for use in Photoshop Elements/CS
Open pdf document that has sketches with measurements. Print or save in your e-reader library.
Morning Bocce was scrapbooked with the "centered" variation on the sketch. Two landscape-oriented photos are flanked by portrait-oriented photos.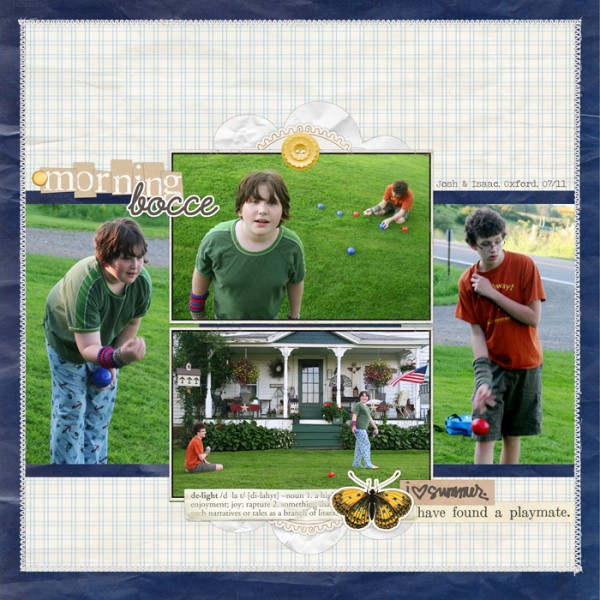 [lovesketches]