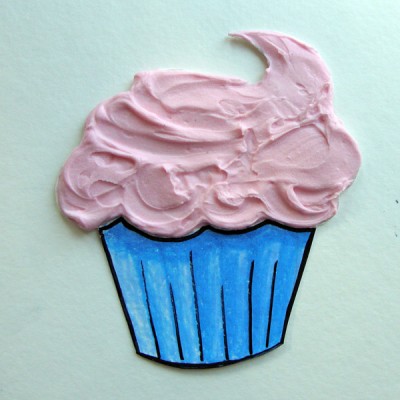 By Michelle Houghton
Do you like to doodle? 
I LOVE to doodle, and, with several years under my belt of doodling pictures for other people, I have gotten OK at drawing several simple images and can even break them down in order to teach others how to draw them.
A best friend of mine would like to learn how to draw cupcakes so this tutorial is especially for her!
Step #1 – Start your cupcake by drawing 2 ellipses.  The top ellipse is larger and centered right over the top of the second.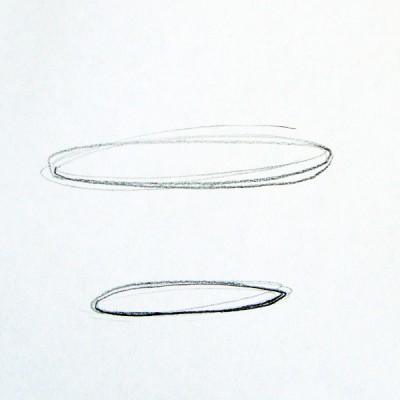 Step #2 – Draw 2 diagonal lines from the outer corners of the top ellipse to the bottom ellipse.  Erase the top line of the bottom ellipse and draw diagonal lines connecting the top and bottom vertically.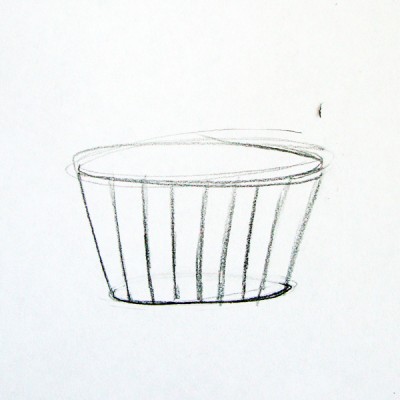 Step #3 – On top of the top ellipse draw a cloud shape with scallops.  Draw lots of smaller scallops along the bottom edge and only one big scallop or one big and one or two small scallops for the top.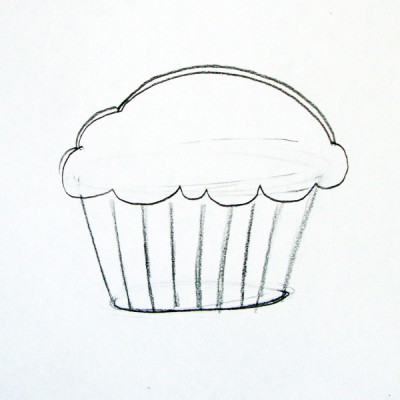 Step#4 – Erase the lines from the top ellipse and add a cherry on top with a simple circle and stem.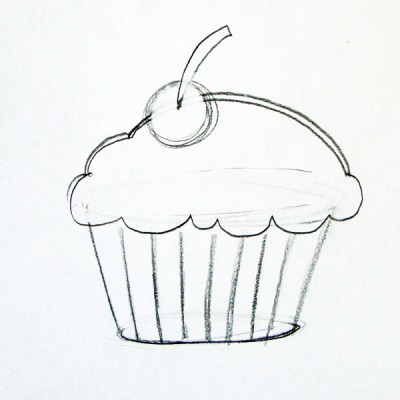 Step #5 – For an alternative top to your cupcake, start with the first two steps and add your scalloped bottom edge to your frosting.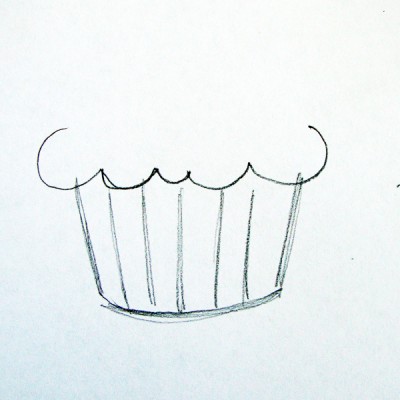 Step #6 – Draw inward from the two end scallops over the cupcake so it looks like a roll of frosting.  On one side draw one more scallop that extends over the center of the cupcake as well.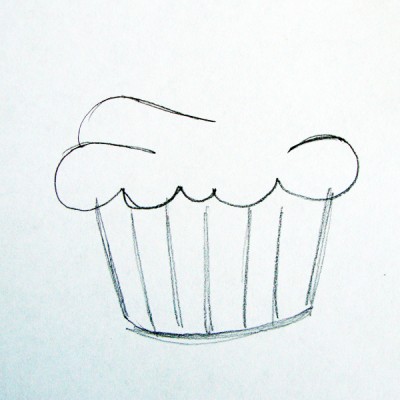 Step #7 – Draw a wave shape connecting the two sides together and creating a peak of frosting.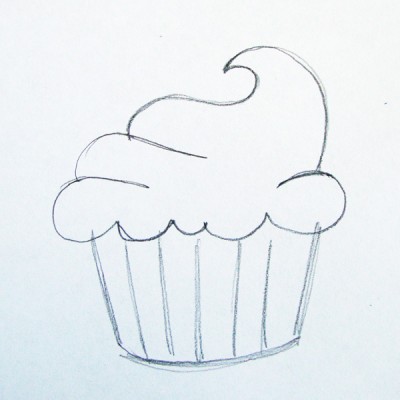 I had fun finishing my cupcake off–here are the steps I took:
Draw your cupcake on heavy paper
Use colored pencils to color the paper cup
Cut out your cupcake
Pile a small amount of light modeling paste on a paper plate or pallet add one or two drops of ink and mix together
Use a finger, pallet knife or craft stick to pile some on the top of your cupcake
Here is my finished card all ready to mail to a birthday friend.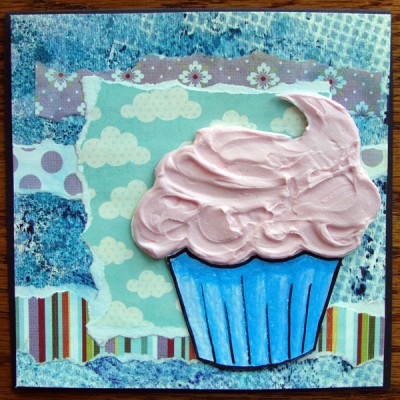 Coming up in August I will be teaching an entire class about fun doodles just like this one.  Join me for Inky Doodles at Creative Passion.  Here is more inspiration from the class.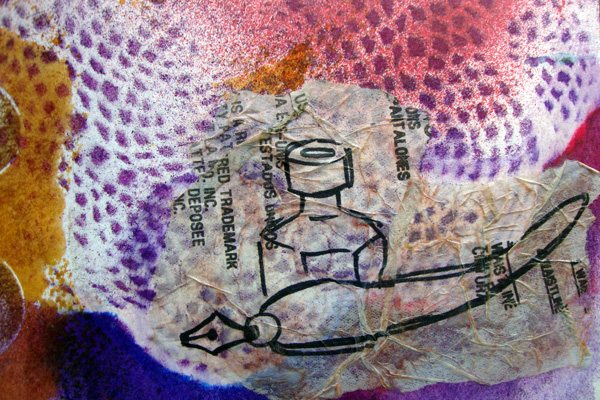 InkyDoodles includes 6 PDF lessons with detailed instructions and photographs, 6 videos, a class gallery and forum.  I will teach you fun background techniques to start off your doodling and then show you how I fill a page with doodles and add 16 specific doodles to my art work. Click here to register for Inky Doodles.