by Tami Taylor
Welcome back. This is the sixth installment of: "Keep a 5 year Journal." At midmonth, I share my progress and the list of questions for the upcoming month. Click here to see all 12 months.
This month I changed it up a little.  I made all my cards ahead of time but did not date them. Each night when I sat down to answer a question, I picked one that I really felt like answering at that moment.
For the card shown below, I purposely waited until after the 8th to answer the question because I knew I was having a girls' gathering on the 8th.  I rarely have them, and I wanted to document it–even in this small way.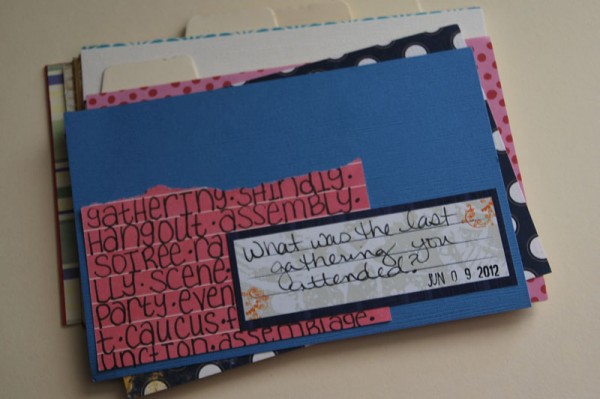 I'm still enjoying this project and as well as using the cards to practice techniques (like the art-journaling-inspired text on this one).  I hope you're still keeping this fun and I hope you'll share how you're doing in the comments.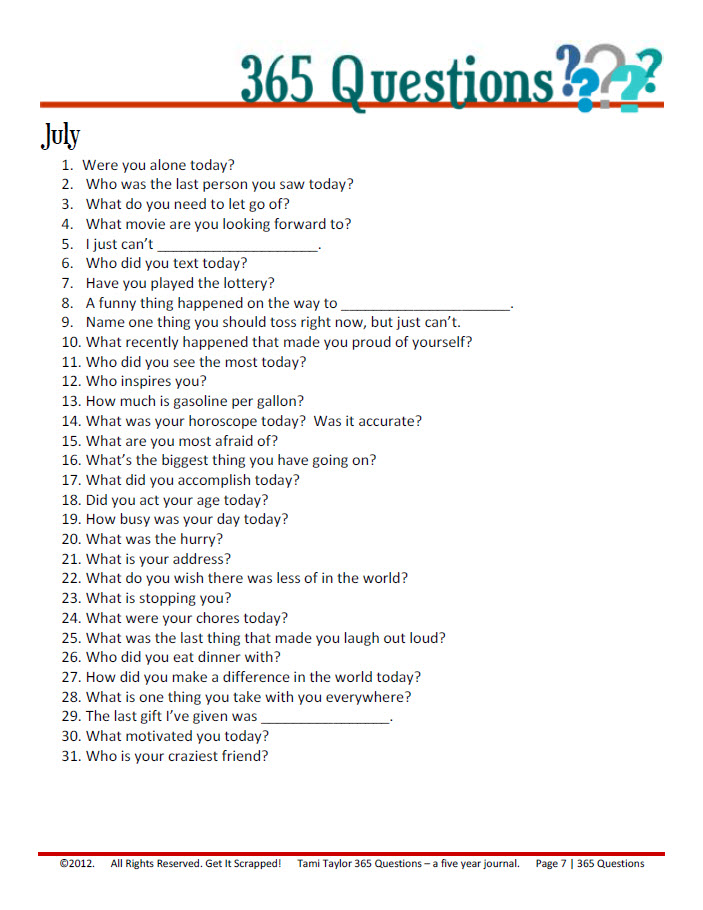 365 Questions – June can be found here
365 Questions – May can be found here
365 Questions – April can be found here
365 Questions – March can be found here
365 Questions for January & February can be found here
If you decide to keep a five year journal, or are already keeping one and would like to be featured in an upcoming month, please
contact me
.  I'd love to share what everyone is doing.
Tami Taylor writes for Get It Scrapped!, teaches at Masterful Scrapbook Design and previously owned Creative Passion Classes.com. To learn more about Tami check out her blog, The Taylor Life.