by Tami Taylor
Welcome back. This is the fifth installment of: "Keep a 5 year Journal." Click here to see all 12 months.
I'm back with a quick observation and another list of questions.  I've been plugging away at my journal and have a few things to share.
As we approach the half way mark of the first year, I think you should give yourself a pat on the back.  Matter of fact, if you have someone else in your home – I say you give yourself a vacation!  Ask them to do the cards for a few days.  The answers will be fun and you can simply have them sign their name so you know which ones they helped with five years from now.
Share how you're doing, ask for encouragement and above all else – BRAG!  You're doing something big and you're doing great!  I'm all caught up and have my cards prepped through May 31st.  I hope it's still fun and you're enjoying the little bit of reflection each day.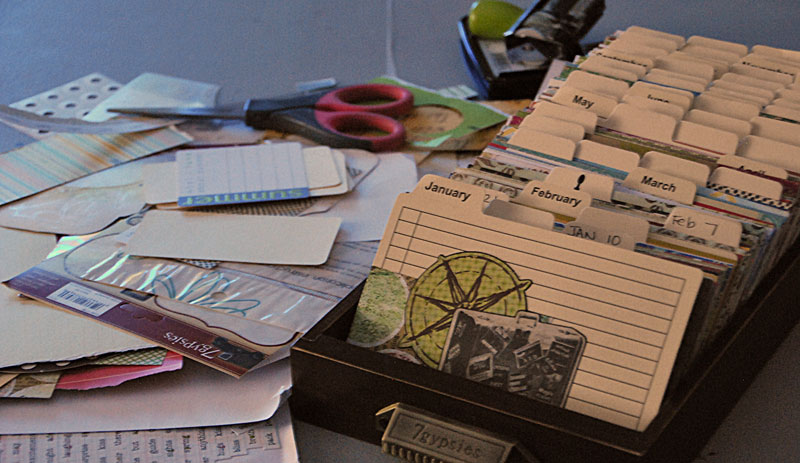 Call for Projects from our 5 Year Journal friends
I would love to feature your 5 Year Journal here. Please share links in the comments, and/or  contact me to be featured in next month's column. I'd love to share all kinds of journals, so if you're keeping a digital version, send me a screen shot.
For anyone who is new to this idea, I hope you'll join me on this journey.  You can jump in at any time: start on your birthday, on the day of a special event, or just make today special.
5 Year Journal Prompts for June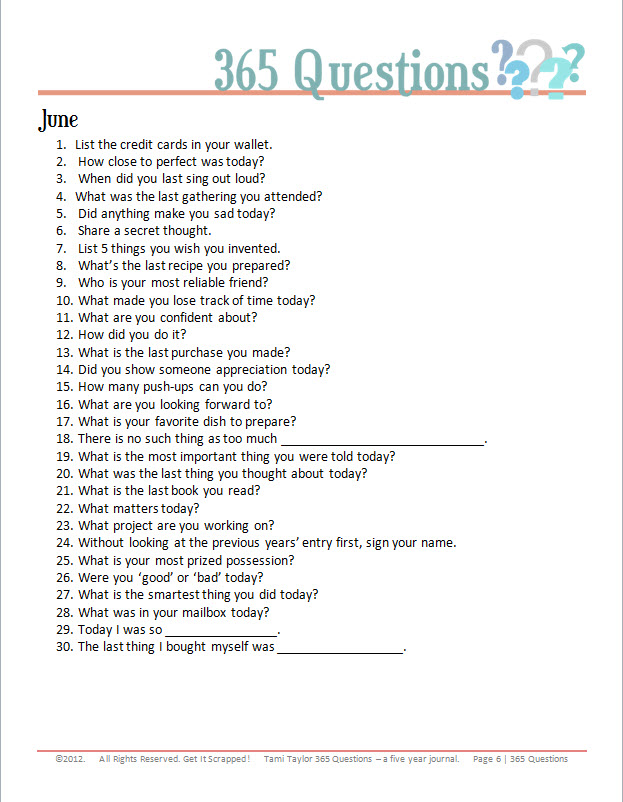 365 Questions – May can be found here
365 Questions – April can be found here
365 Questions – March can be found here
365 Questions for January & February can be found here
Tami Taylor writes for Get It Scrapped!, teaches at Masterful Scrapbook Design and previously owned Creative Passion Classes.com. To learn more about Tami check out her blog, The Taylor Life.