by Debbie Hodge
Here are three new coordinated scrapbook page sketches with free layered templates for digital scrapbooking. Use one of these singly or, when you're making a multi-page album, these sketches complement each other well.
You can find all of our sketches in the "Sketches" Category.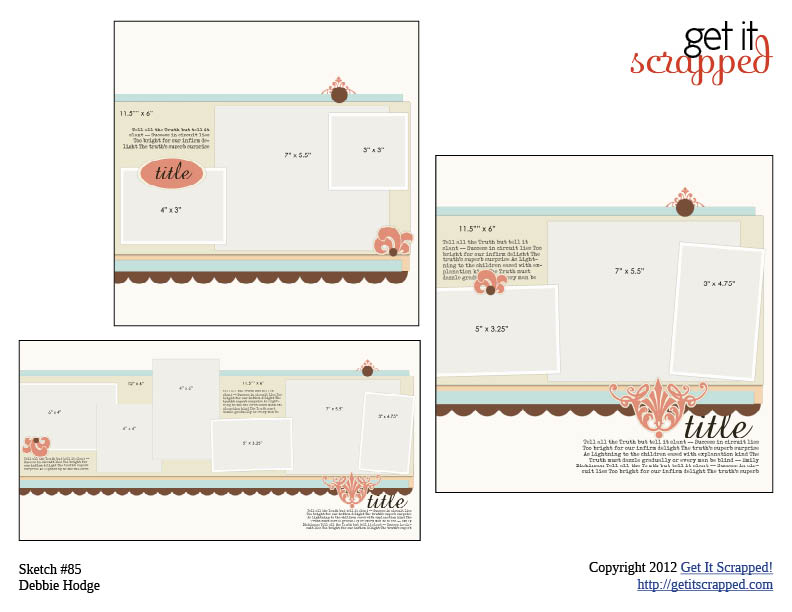 Download zipped file with layered templates for use in Photoshop Elements/CS
Open pdf document that has sketches with measurements. Print or save in your e-reader library.
This sketch solves a problem in a really fun way. Ever take a series of photos and you've got one of your subjects looking away or blinking in the best shot? Sure you do. We all do. And, quite often, I can use photoshop to combine the two shots. It wasn't working, though with this photo. I'd changed my angle and distance, and my son had changed his stance. The solution was to crop a photo of my son only from the photo I liked of him. I then layered that matted photo on top of the original — with a bit of a tilt.
[lovesketches]