by Tami Taylor
On the 1st Friday of each month, Tami Taylor gives you a sketch and shows you how she's scrapbooked the past month. She's also got  prompts for gathering memories in the upcoming month so that you can get your photos scrapbooked "one month at a time."
I warned you this month was going to be packed for me.  As the sketch shows, I needed photo room.  I was inspired to create a 'quilt' themed sketch.  I can use this sketch later with less photos and just fill blocks with paper – but this month I used every square I could.  I wanted the layout to show how absolutely busy we were in March.
Here's how my month looked: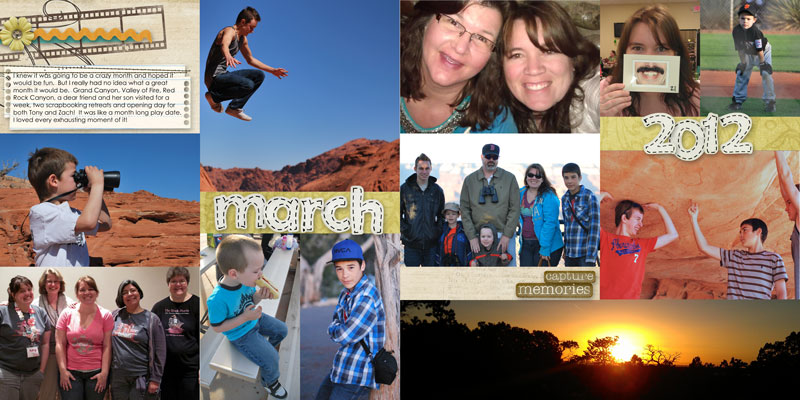 Are you ready to get this past month scrapbooked?  Here's the sketch and a few tips: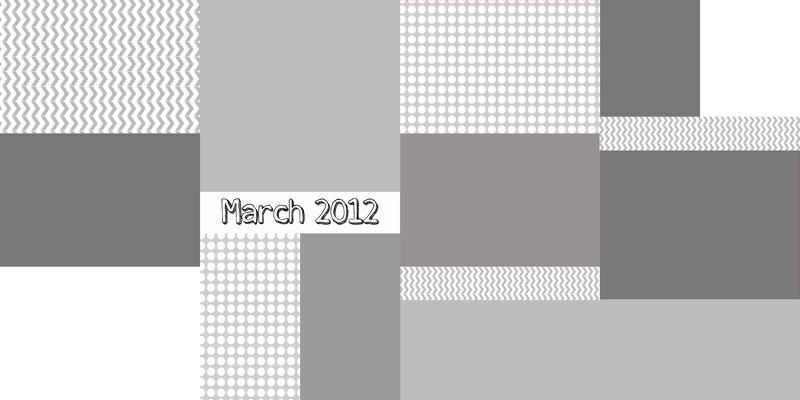 Click here to download the zipped psd file
Click here to download the pdf file
When you take too many photos, learn to pick and choose what photos best represent an event, every day life, or a month of life.  Here are some great resources to use when you are approaching pages and have many photos to choose from:
Get Ready for Next Month
Here the "By the numbers" sheet to help you keep track of the month: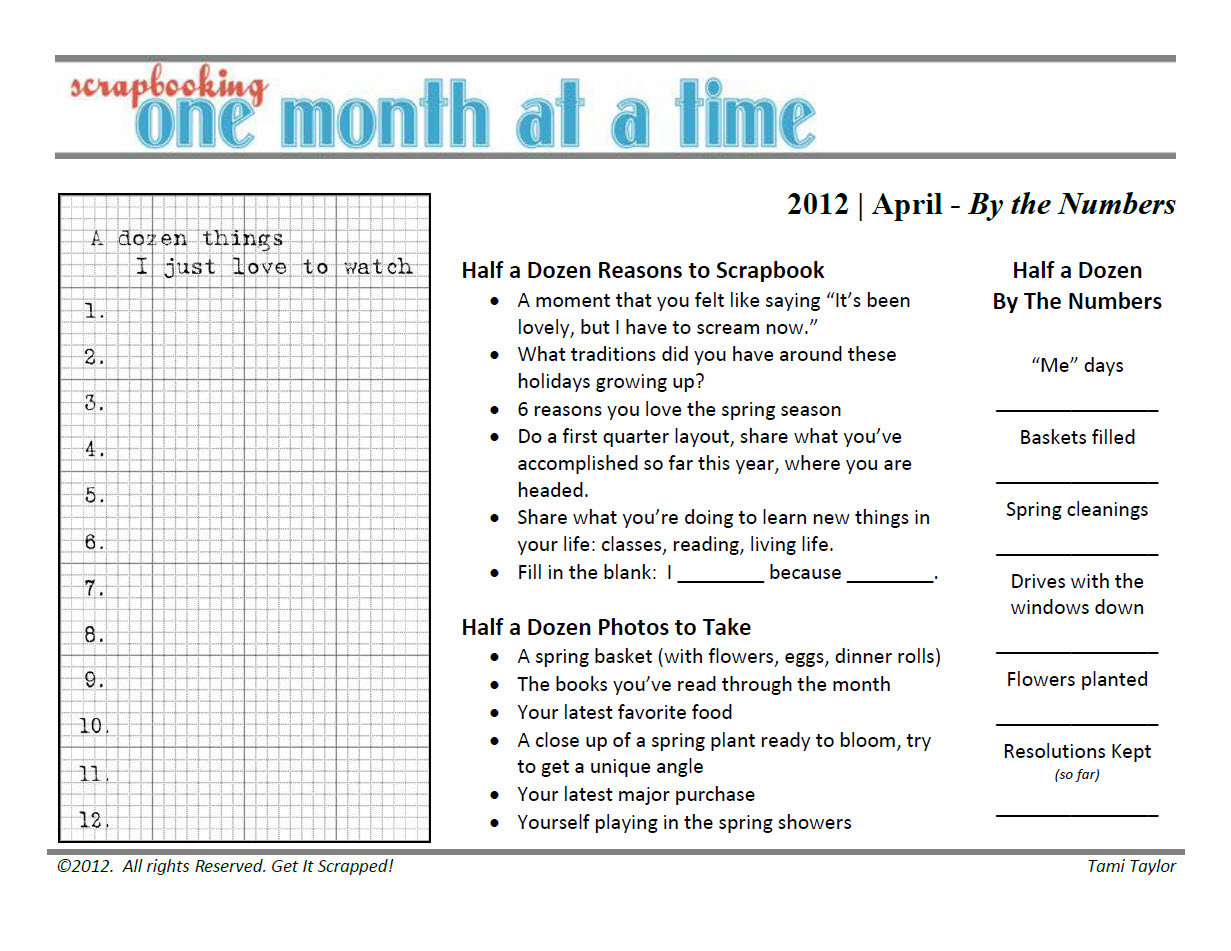 Click here to download the By the Numbers pdf.
Want just the "Dozen Things" list?  Click here.
[ttaylor]
 
[lovesketches]