by Anna Aspnes

We now have the freedom to take as many photos as we like, and probably more than we need, especially during the holidays when we tend to overindulge in capturing the magic of the season.
The task of choosing photos for any project can quickly become overwhelming without a system in place for anticipating, assessing, organizing, selecting and managing your holiday photos.
an alternative to daily December scrapbooking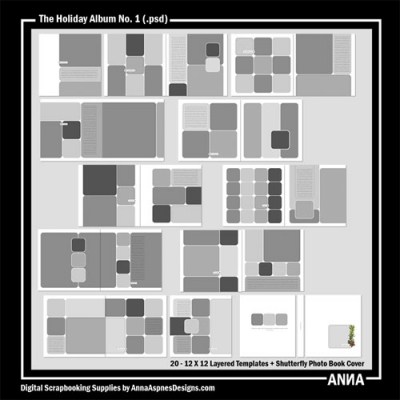 I struggle to keep up with any sort of daily scrapbooking project but like the idea of capturing moments when inspiration strikes. This year I will be doing a simple holiday album which is less chronological than a "December Daily" approach and showcases my holiday photos grouped by theme as opposed to date. I anticipate this fresh approach will allow me to capture our memories and keep my interest throughout the season so I not only complete a meaningful project, but also have fun doing it.
With the help of Katrina Kennedy's Capture Your Holidays Through the Lens workshop, I'm banking on taking better holiday photos and intend to showcase them sprinkled with all my favorite holiday memories for 2011 using a collection of templates, The Holiday Album No. 1.
The tags on each template suggest an aspect (or theme) of the holiday to scrapbook, including: the lights, the food, festivities, preparations, details, gifts, and people. You can add your own topics, too. Read on for my tips for taking, organizing and choosing the photos to scrapbook this December.
Tips for choosing the holiday photos to scrapbook
1. Anticipate
If you know you're going to be doing a holiday project, then anticipate and plan ahead for the holiday activities, events, moments, and scenes that you want to capture. Make a list and have this on hand to keep you focused on your photography goals this holiday season. Use the title prompts in The Holiday Album to help you formulate your list.
2. Assess
Download your photos often and look at those photos one by one so that you can see exactly what photos you've taken. This allows you to keep track and plan for those shots that you're missing. It also breaks down the task of going through the photos all at once at the end of the season. I like to use my Windows Picture and Fax Viewer to view my photos and I usually run through any given batch of photos a number of times to be able to give them the attention they deserve.
3. Organize
I use a folder system on my computer to begin grouping and organizing my photos. Create a new folder in convenient location on your hard drive and create 10 or more subfolders within that folder. I will name mine *Holiday album 2011* and rename the subfolders using the title prompts on each page of the The Holiday Album. You can also come up with your own list. Each subfolder co-ordinates with a double page spread in the album and will help me categorize and house my photos according to theme until I'm ready to populate the templates. You may also consider creating 2 more subfolders within these subfolders to accommodate the photos for each side of the double page spread.
4. Select
I copy my favorite images into these subfolders according to theme. It's important to use a copy of any given image and leave the original photo your library of photos for safe keeping. The criteria used to select an image will depend on your personal preference. What constitutes a favorite or meaningful photo is completely in the eye of the beholder.
I personally like to ask myself the following question as I assess each image: a great quote by Julian Barnes:
Does it interest the eye, excite the brain, move the mind to reflection, and involve the heart?
These words always lead me to selecting the most meaningful photos for my pages.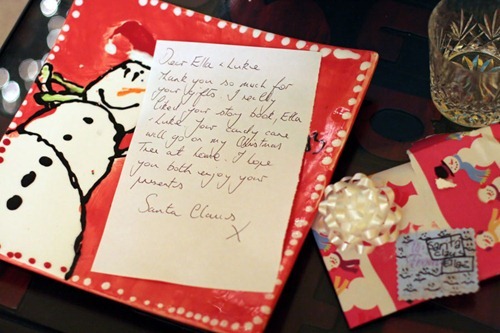 Life gets a little crazy during the holidays and a little forward planning in your life can go a long way in making the holidays less stressful and more enjoyable. The same is true for your scrapbooking. Don't let some of the best moments and interactions of the year pass you by. This time of year signals the end of a year, regardless of whether you even celebrate a Holiday. How you spend this time, the reflections you make, the relationships and interactions you have with the ones you love, are all core to this sport we call scrapbooking.
This is absolutely an opportunity not to be missed.