by Debbie Hodge
Here are three new coordinated scrapbook page sketches with free layered templates for digital scrapbooking. Use one of these singly or, when you're making a multi-page album, these sketches complement each other well. There's an option for one photo, two photos, and three photos.
You can find all of our sketches in the "Sketches" Category here.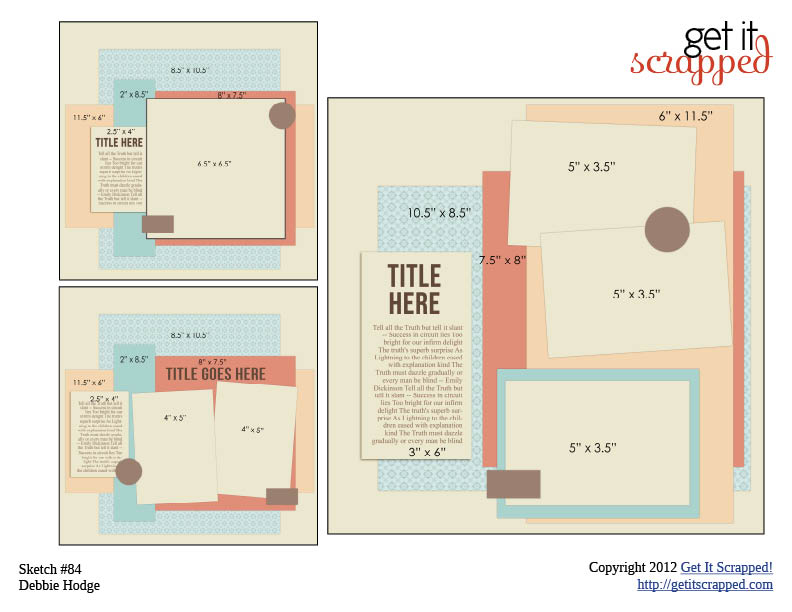 Download zipped file with layered templates for use in Photoshop Elements/CS
Open pdf document that has sketches with measurements. Print or save in your e-reader library.
I used the one-enlarged photo option to scrapbook this photo of my brothers riding our horse Cecil 30+ years ago. Rather than include a title on the page, I used a monogram for our family name on  a vintage ticket. The Villa Didot font comes in four styles: outline, carved, cutout, and filled. I used the outline style in blue and the carved style in green and layered the two for my monogram "H."
I subbed in a strip of tickets for the sketch's blue paper strip. Think of what you could use in its stead: use ribbon, torn paper, or a series of tags, perhaps.