by Debbie Hodge
Here are three new coordinated scrapbook page sketches with free layered templates for digital scrapbooking. Use one of these singly or, when you're making a multi-page album, these sketches complement each other well.
You can find all of our sketches in the "Sketches" Category here.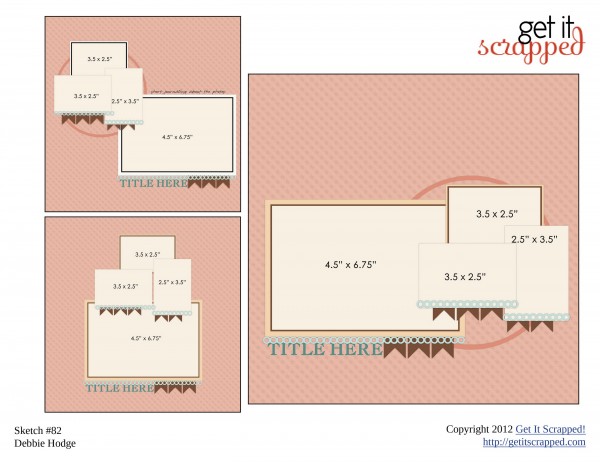 Download zipped file with layered templates for use in Photoshop Elements/CS
Open pdf document that has sketches with measurements. Print or save in your e-reader library.
Here's a page I made with the sketch:
[lovesketches]