by Debbie Hodge
Here are three new coordinated scrapbook page sketches with free layered templates for digital scrapbooking. Use one of these singly or when you're making a multi-page album, these sketches complement each other well.
When I was scrapbooking a day spent in Boston at a show and then going out to dinner, I needed more than a one-page layout to get all the photos into my album — but i didn't really want to make a two-page spread. These coordinated designs worked well — allowing me to scrapbook the show on one page and time with friends and dinner on a second page.
You can find all of our sketches in the"Sketches" Category here.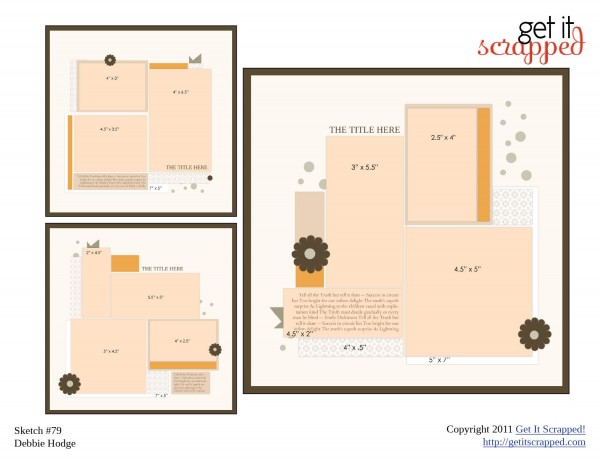 download sketch & measurements in printable pdf
download zipped layered page templates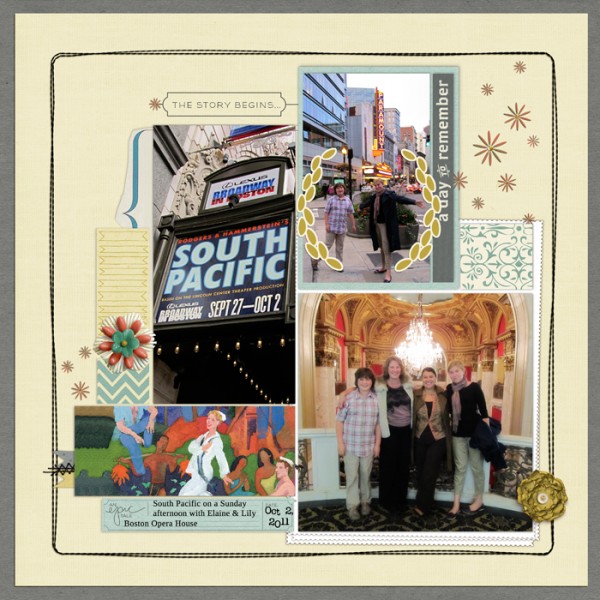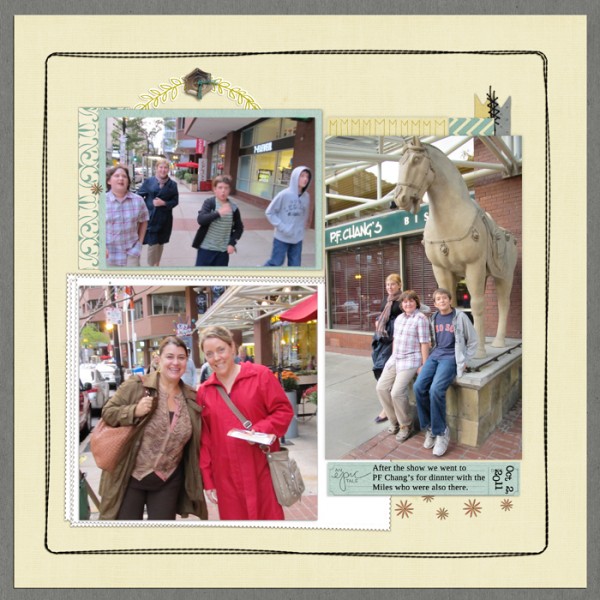 South Pacific by Debbie Hodge | Supplies: Stacked Postage Frames by Katie Pertiet; Time Machine Kit by One Little Bird; Epic Kit by One Little Bird, Biograffiti, Paislee Press; Ransom Journalers by Vicki Stegall; Stitched by Anna Borders Black No 2 by Anna Aspnes; Liberation Serif and Problem Secretary fonts.