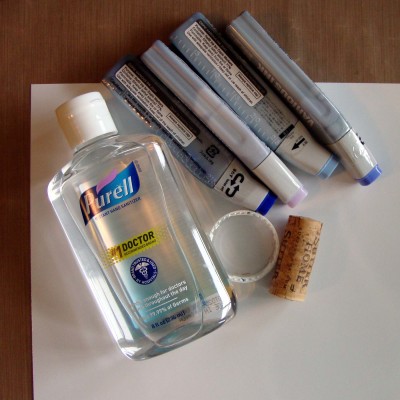 Today's tutorial is short, sweet and oh so fun!  It's another of my favorite Copic Ink techniques.
You will need to gather the following supplies:
glossy cardstock or photo paper
Copic re-inkers
Purell or any hand sanitizer gel
found objects
craft mat
NOTE: You can use any paper for this technique with varying results, all of them beautiful. Try standard cardstock or even vellum for new looks.
Step #1 – Drip Copic ink onto your paper. I used 3 different colors this time–all in the cool range for a watery look.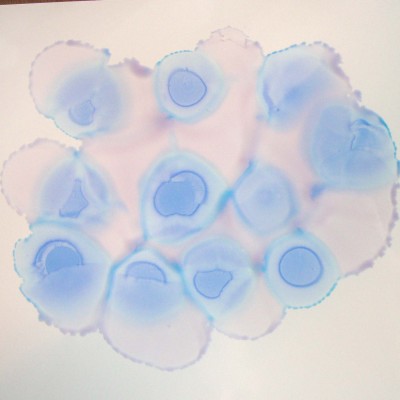 Step #2 – Put a small pile of hand sanitizer on your craft mat. Dip a found object in the hand sanitizer. I have gone big and located a toilet paper roll for my shape.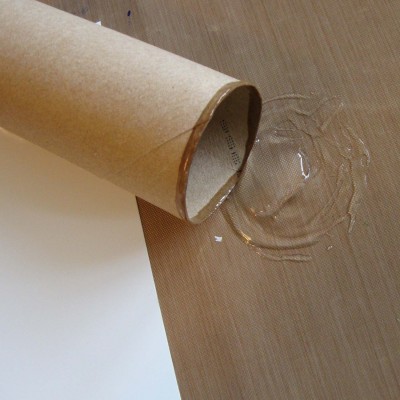 Step #3 – Stamp your found objects into the Copic ink. The alcohol in the hand sanitizer pushes the ink and leaves the stamped area white. I used a toilet paper roll, cork and lid to create my finished look.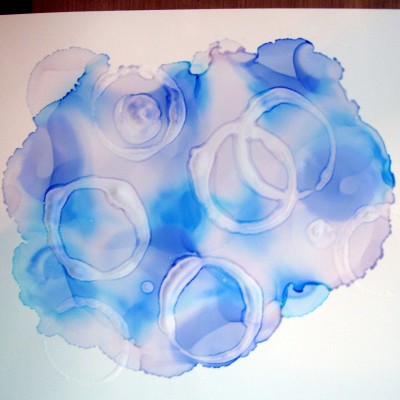 Step #4 – Get creative and use your really cool new paper for an amazing project!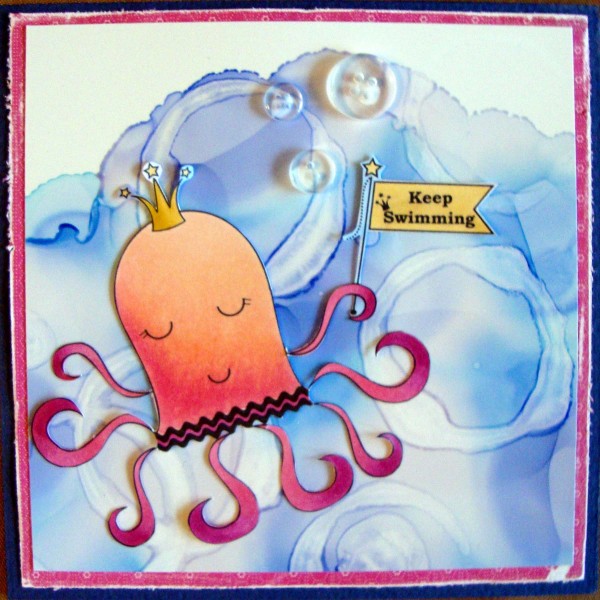 Yep it is really that easy and fun…I am off to try the same technique on some other papers!
The image on my card above is one designed by Becky Oehlers. It was designed to honor and support a fellow crafter who is fighting for her life. I would encourage you to go learn a little more about Katie, her battle and how you can help. Click here for more information.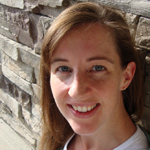 Michelle Houghton is a wife, mother and artist living in Iowa. Even before she began scrapbooking, she was a lifelong artist, majoring in Fine Arts at the University of Oregon and then teaching high school art for 7 years. Michelle has been scrapbooking for more than 15 years and she enjoys adding her own art, doodles and handmade elements to her pages for a one-of-a-kind look.
Michelle teaches doodling, Copics, handlettering and more at workshops throughout the country. She writes tutorials at Get It Scrapped and is an instructor for Imagination International Inc., the US distributor of Copic products. The best way to learn more about Michelle is at her website, scrapweaver.com.