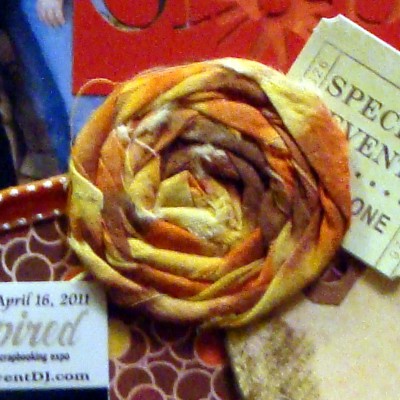 I promised to share some of the new tricks I learned with my Copic inks and here is the first post of several with fun ways to add Copic magic to your crafting projects! I'm going to show you how to do the following:
dripping technique,
monoprint technique, and
marbling technique
Today we are looking at using Copic inks on fabric and then using them on your projects. I have included two projects that I have used these techniques on and in Copic tutorial #21 there is another layout using the same process. Next month I will show you another way to get inky with fabric and Copics!
For the three techniques I am sharing today, you will need:
fabric (mine is a simple muslin)
Copic re-inkers,
a craft matte, a spray bottle with colorless blender
hand sanitizer (any brand will do).
You will also need a heat gun for the last technique (which is not pictured below).
NOTE: Using Copic ink on fabric can create some amazing and beautiful effects but be aware that they will not be suitable for clothing or quilting. Copic ink will not make it through the washer, so keep your copic-dyed fabric for use on your craft projects and art for your walls.
1. Dripping Technique
Step #1 – Lay your fabric on your craft matte and drip ink from your re-inkers directly onto the fabric.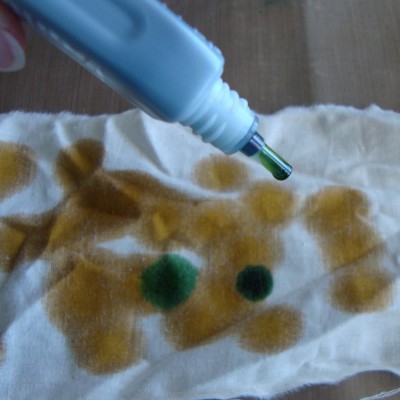 Step #2 – You will want to use 2 to 4 different colors to add variation. Depending on your project these can vary to the extreme of complimentary colors or stay within a more analogous range.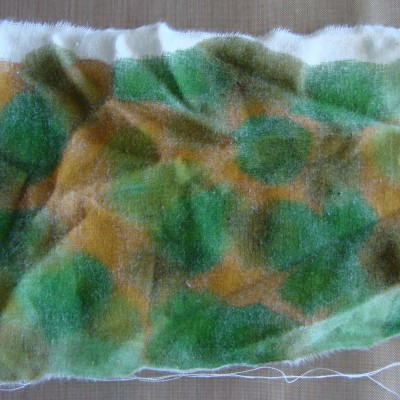 Step #3 – Once you have your fabric filled, there will be quite a bit of bleeding, you can soften the effect further by spraying the entire fabric with colorless blender.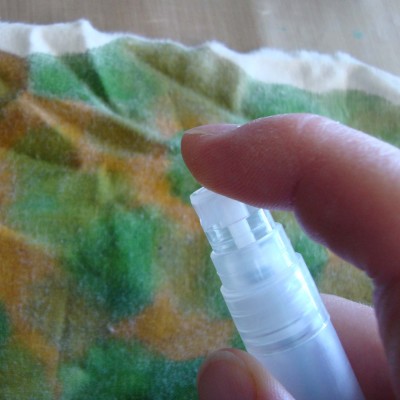 2. Mono-Print Technique
Step #1 – Drip ink from 2 to 4 your re-inkers onto your craft matte.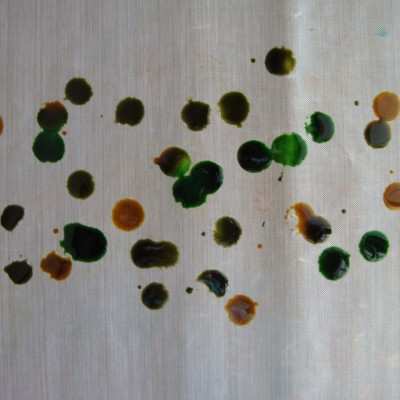 Step #2 – Lay your fabric on top of the ink drops.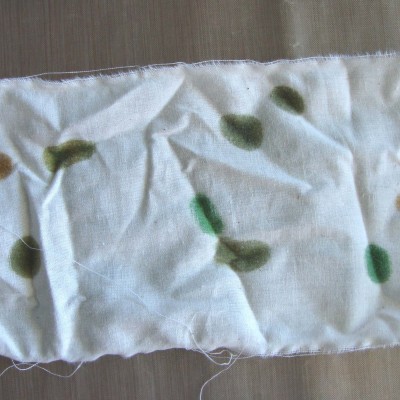 Step #3 – Gently press the fabric down to absorb the ink. You can spread the ink further by spraying with your colorless blender.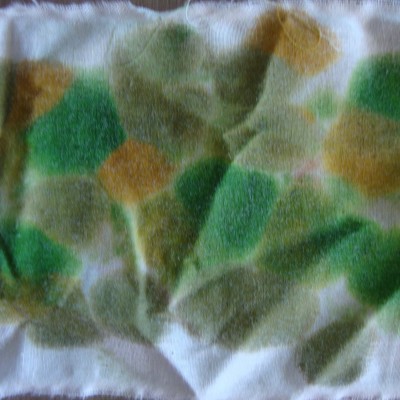 3. Marbling Technique
Step #1 – Squirt a pile of hand sanitizer on your craft matte.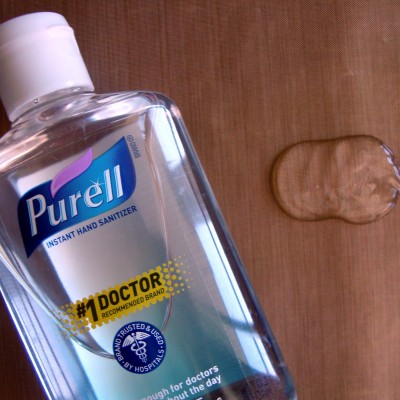 Step #2 – Spread the sanitizer out evenly across your craft matte so it is about 1/8th of an inch thick. Drip ink from your re-inkers on the hand sanitizer. It will immediately begin to spread and blend.
Step #3 – You can lay your fabric down here or you can add some marbling. I used the tip of my finger but you can use a craft stick or the end of a paint brush to draw a "S" wave through your ink, giving it a marbled effect.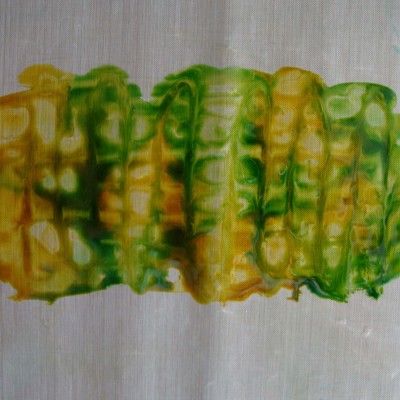 Step #4 – Lay your fabric on top of your ink. Tap gently across the top of the fabric and then pull it off the hand sanitizer.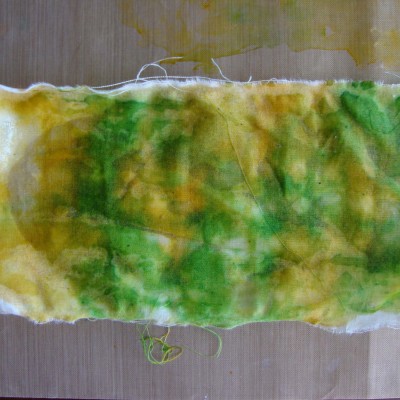 Step #5 – With the fabric wet with the hand sanitizer the ink will continue to bleed and move on your fabric so for this technique you will need to set the ink by drying the fabric immediately with a heat gun.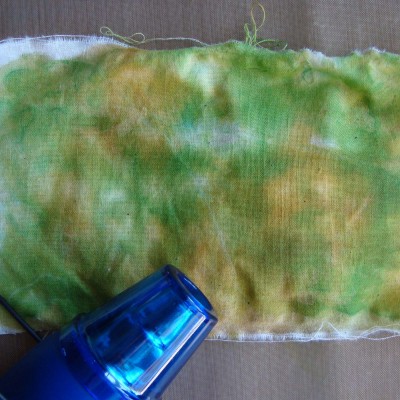 All three of these techniques are fun and simple and then the creative use is up to you!
Will your tear your fabric into wide strips and sew them on a page like I did on my fish layout in Tutorial #21?
Or take strips and twist them onto a Glueber to create a flower like my top image?
How about add a super skinny strip knotted on a card like my grasshopper card below?
Maybe even the cover of a journal!
The next step is up to you, go play!
[mhoughton]