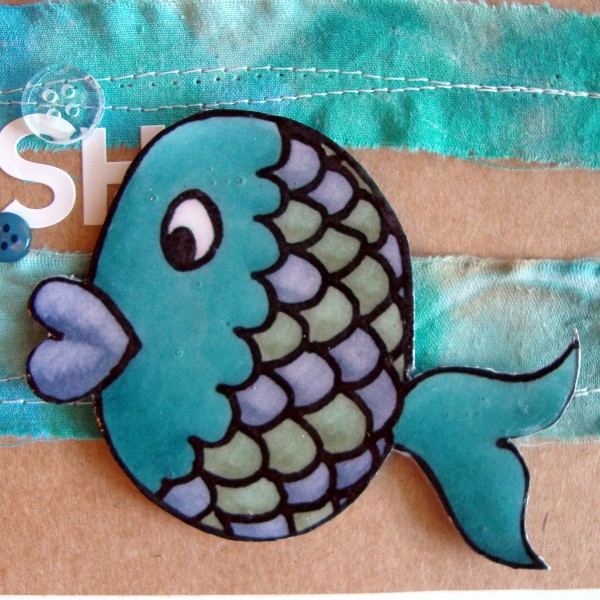 Here fishy, fishy, fishy.
Today I have a little fish to share with you.  You can use the colors I am using or create a rainbow fish to suit your project.
I am going to do some basic blending but I am also going to do some color pushing, starting with a darker color and adding the highlight with my lighter color.  In order to get a more extreme effect I use a marker much lighter then my first layer to add the highlight.
The colors I am using today are BG0000, BG72, BG75, BG96, BV0000, BV25 and my colorless blender.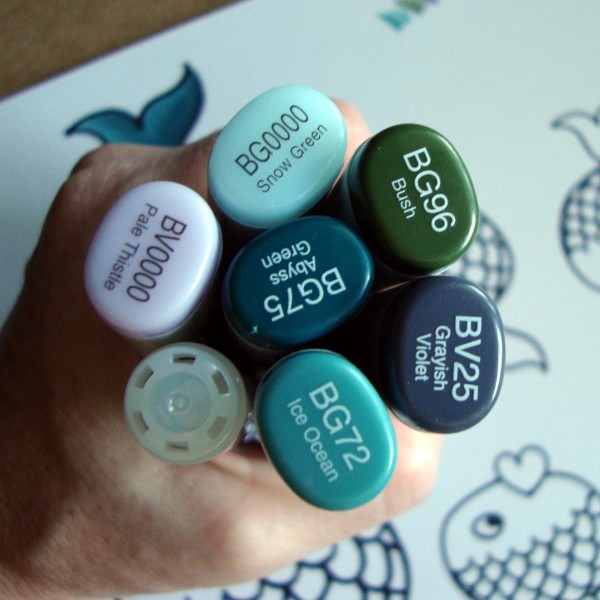 I have a full sheet of fish for you to print out in a couple sizes and facing different directions, I hope one will work for you.
Please remember that if you are using one of my digital images on a project that you post or submit please give credit to me for the art work.  You can reference my blog or the copic tutorials here at Get It Scrapped! Thank you so much!
Step #1
Color in the face area and tail with BG72.  Remember to really saturate the area with ink coloring in small circles and going over all the areas at least twice, or more.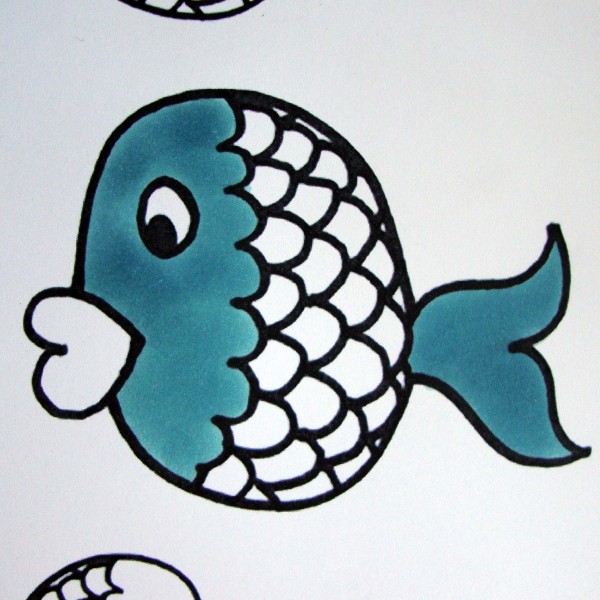 Step #2
Use your BG75 to add shading to your fish face and tail.  I added mine from the bottom edge up, hitting the underside of the big fish lips well and small touches into the bottom edges of the scales.  On the tail I worked from the bottom edge of both sections.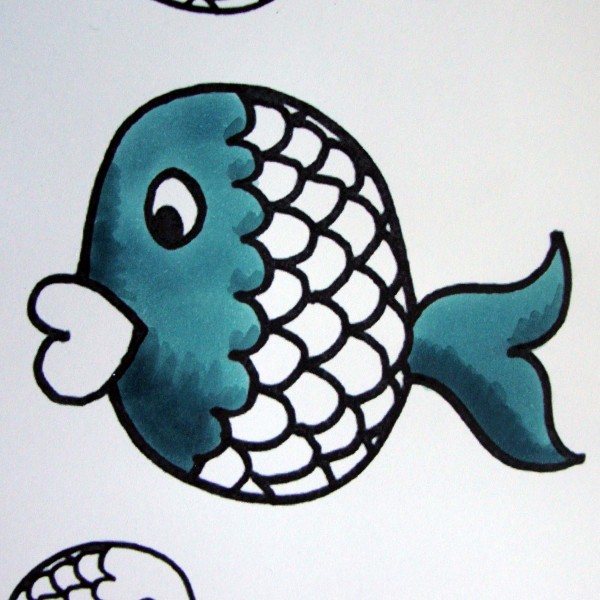 Step #3
I blended my BG75 in with my BG72.  When I was done I realized I had lost my highlight so I went in with my BG0000 at the top of the fish face and top edges of the scales and the tail. This pushes the color back and adds more of a highlight.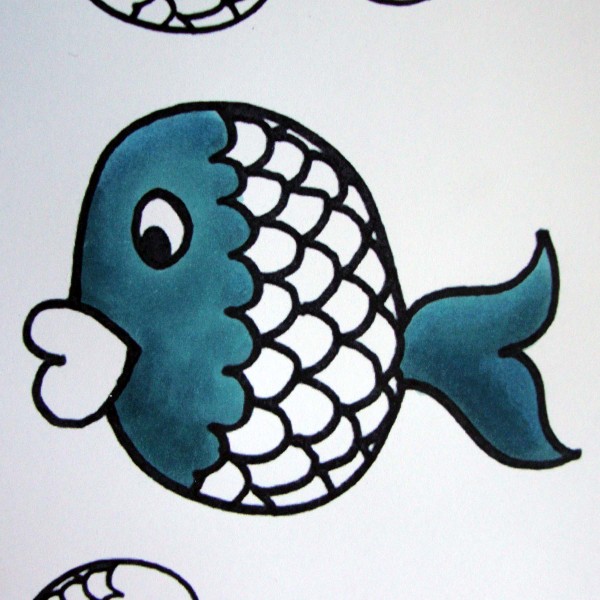 Step #4
Now for the scales, I colored half of them using my BG96.  There is no particular rhyme or reason to the placement. I was aiming for randomness.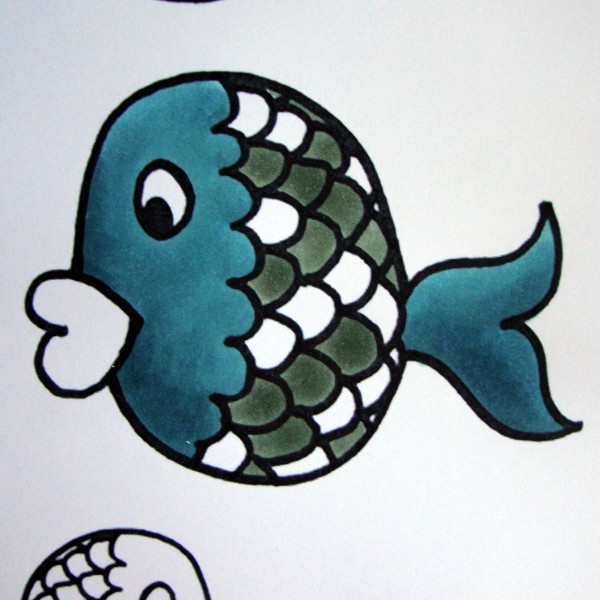 Step #5
I added a highlight at the top of each of the scales using my BG0000.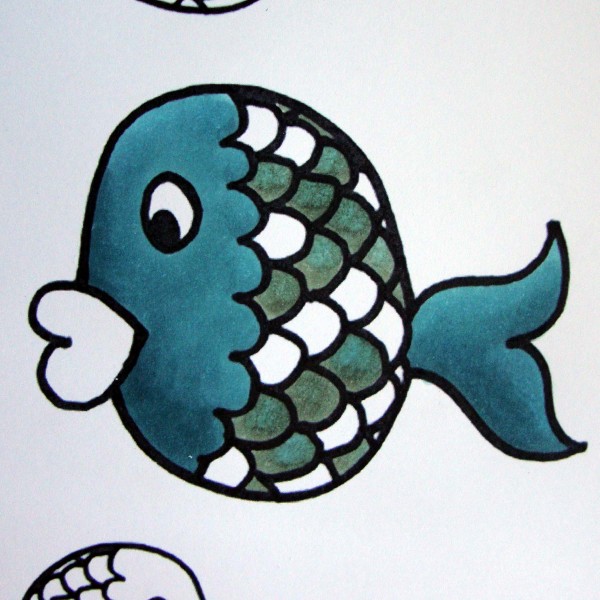 Step #6
The highlight was not as bright as I was hoping for so I added a little colorless blender, pushing the color towards the bottom edge.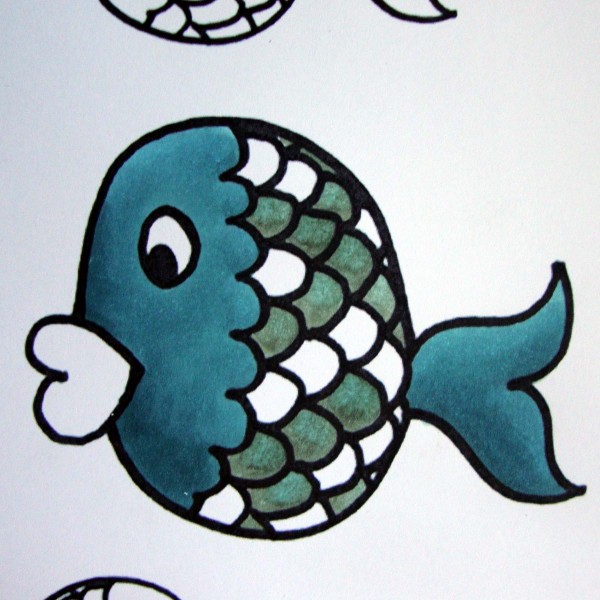 Step #7
I used my BV25, BV0000, and colorless blender to repeat the same three steps on the second half of the scales.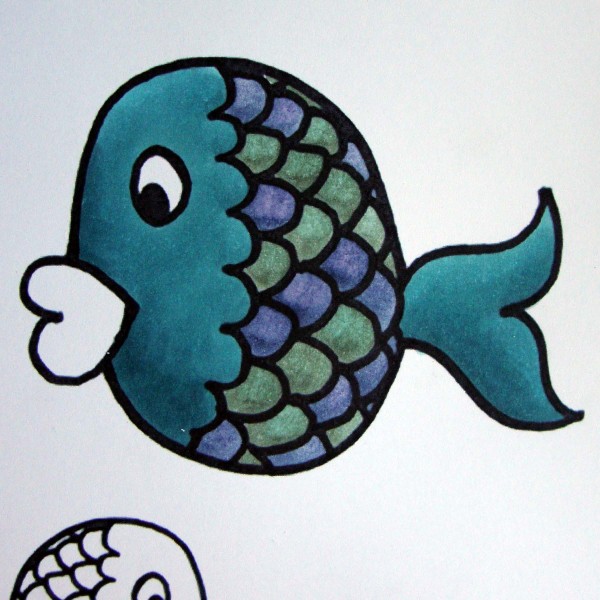 Step #8
Use your BV25 to fill in the big fish lips.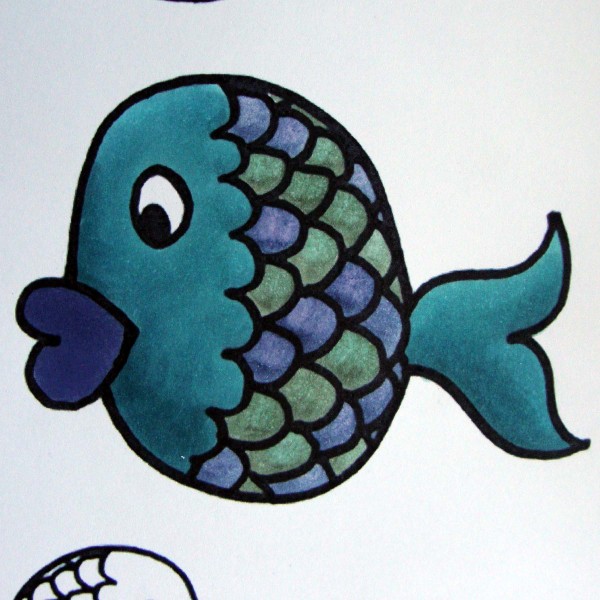 Step #9
Use the BV0000 and colorless blender to add a highlight to both the top and bottom lip.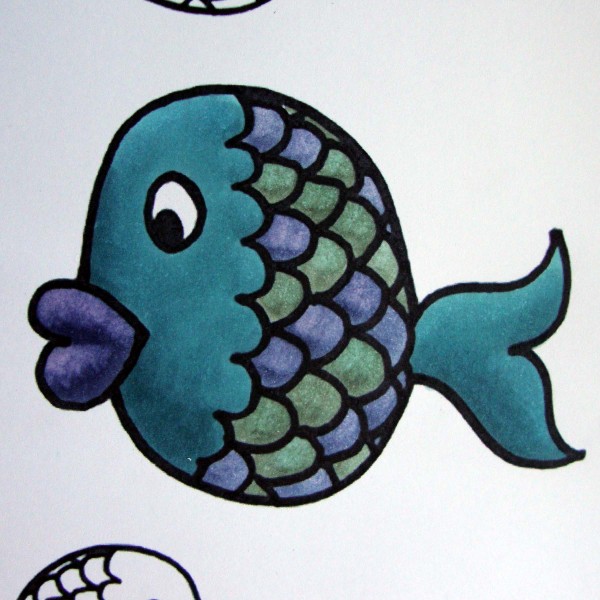 Smooch! Smooch! One big fishy kiss to seal the deal.
Happy coloring!
P.S. If you like the fabric in the finished layout stay tuned, I am going to spill the beans on how to do that later this month!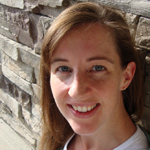 Michelle Houghton is a wife, mother and artist living in Iowa. Even before she began scrapbooking, she was a lifelong artist, majoring in Fine Arts at the University of Oregon and then teaching high school art for 7 years. Michelle has been scrapbooking for more than 15 years and she enjoys adding her own art, doodles and handmade elements to her pages for a one-of-a-kind look.
Michelle teaches doodling, Copics, handlettering and more at workshops throughout the country. She writes tutorials at Get It Scrapped and is an instructor for Imagination International Inc., the US distributor of Copic products. The best way to learn more about Michelle is at her website, scrapweaver.com.