by Debbie Hodge
Here are three new coordinated scrapbook page sketches with free layered templates for digital scrapbooking. Use one of these singly or when you're making a multi-page album, these sketches complement each other well.
This sketch comes from a recent page I made — a page with a design I've reworked several times.
You can find all of our sketches in the"Sketches" Category here.
download sketch & measurements in printable pdf
download zipped layered page templates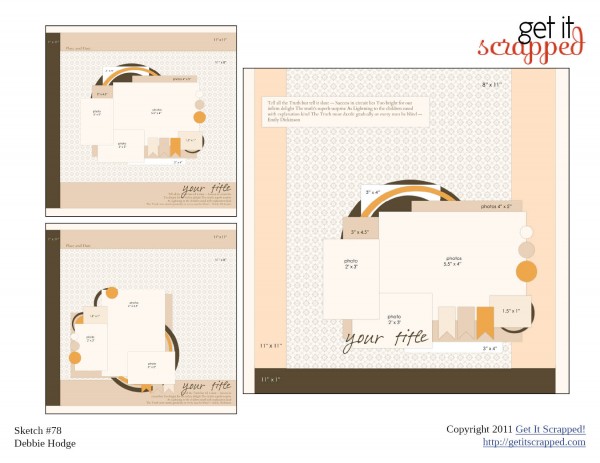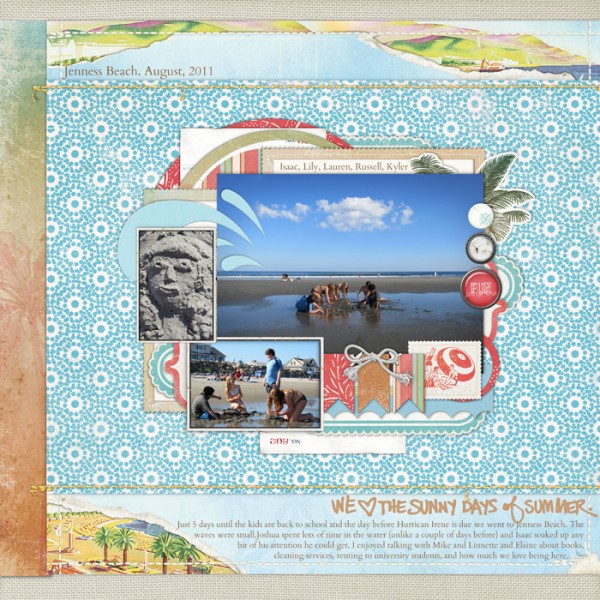 Layout by Debbie Hodge; supplies from DesignerDigitals