Sketch #75 By Amy Kingsford
This week's sketch is a simple one-page, one-photo, one-liner kind of layout from Amy.  Sometimes that's all we have time for and that is OKAY!  So while your busy this month organizing and working toward goals.  Take time to take it easy & relish in the joy of some of life's simpler things.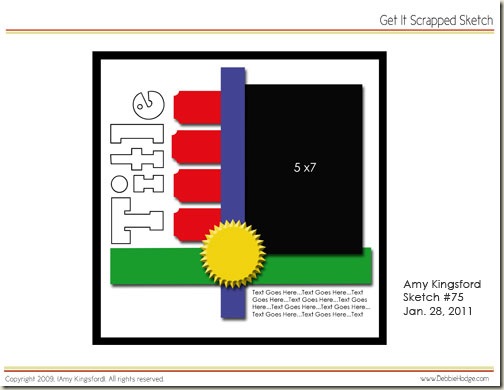 Click Here to Download the Printable PDF
Click Here to Download the Layered Template
Click Here to Download CK-Big Boy Font from Creating Keepsakes
For more sketches and templates click on the Sketches and Templates Category of our homepage for access to our entire archive. And don't forget to upload your layouts from this week's sketch to our Sketch Gallery, so everyone can see what you're up to!

[lovesketches]