Sketch #71 by Amy Kingsford
Whether you're working on your December Daily, catching up on last year's Christmas layouts, or are just sneaking in a bit of scrappy time during the holidays–you can never have too much inspiration…right?!  So here's a holiday inspired sketch and a FREE template to get that Christmas "scrappy mojo" of yours going!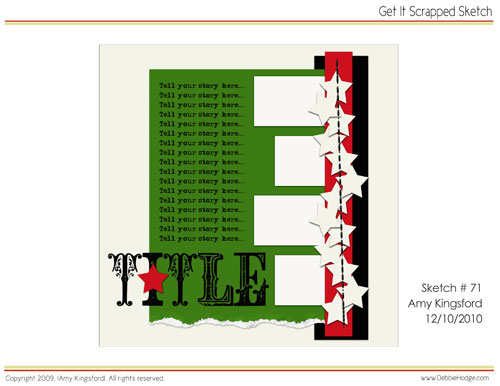 Download "Rage" Font FREE from Free Scrapbook Fonts!
If you have time this busy holiday season, be sure to upload your creations to our Sketch Gallery so we can all see what you're up to!