With the time to send out our annual "tidings of comfort and joy" almost upon us, I'm sure all of you have been contemplating what form your Season's Greetings will take this year.  Whether it be a handmade greeting, or a digital photo card, or even a heartfelt letter, now is the perfect time to get going! This week's sketch comes to you in the form of a little inspiration for this task!
The bow, tree and diamond pattern used in this sketch were all created using the basic custom shapes provided with most versions of Photoshop.
Here's what I've done with this week's sketch and I'm anxious to see what you come up with!  If you have time this busy holiday season, be sure to upload your creations to our Sketch Gallery so we can all see what you're up to!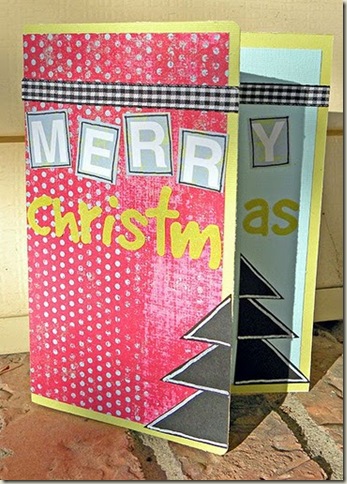 Card by Amy Kingsford