Sketch #69 by Paula Gilarde
This week's sketch comes to us from Paula and sports a nice clean design—with room for photos, journaling and a nice long title!  Not only does Paula manage to allow you an organized  space for everything, but she manages to do so with some beautiful white space left over!  Enjoy this week's sketch…I can't wait to see what you do with it!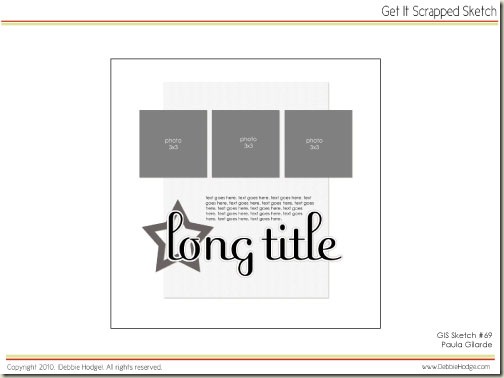 Download Printable PDF of Sketch
You can find a new sketch every Friday here on our homepage, or you can access our archives by clicking on the Sketches and Templates category in the right sidebar.  Remember to upload your finished sketches to our sketch gallery, so we can all see what you're up to!