Sketch #62 by Paula Gilarde
You can find a new sketch every Friday in the Get It Scrapped Sketch Gallery.
This week's one-page sketch comes to us from Paula.  It's fun layered photos and its clean mats and journaling come together for the perfect design!  And with lots of white space this sketch allows you to add all of your own personal touches.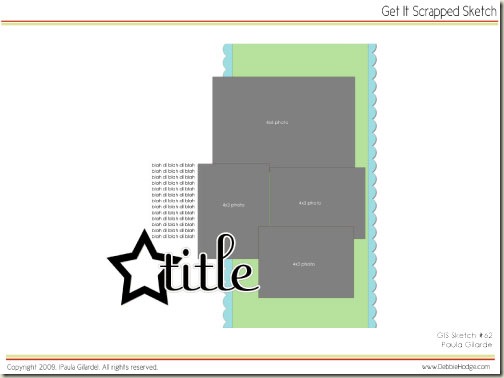 Don't forget to upload your layouts to our Sketch Gallery so we can all see what you're up to!