Sketch #61 by Paula Gilarde
You can find a new sketch every Friday in the Get It Scrapped Sketch Gallery.
This week's sketch is a one page sketch with a blocked design made funky with a wild title font. Paula's sketch allows for two OR three photos, an eye-catching title,  journaling, with some beautiful white space too!
Download printable pdf with sketch.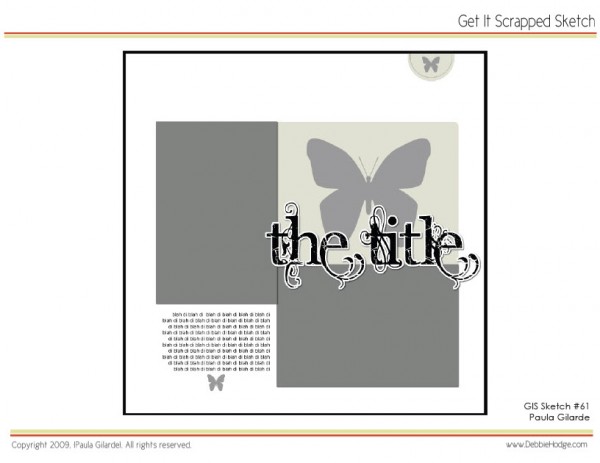 [lovesketches]