by Debbie Hodge
Here's a new batch of coordinated scrapbook page sketches and free layered templates for digital scrapbooking. You can find a new sketch every Friday in the Get It Scrapped Sketch Gallery– and they're also tucked in the "Sketches" Category here.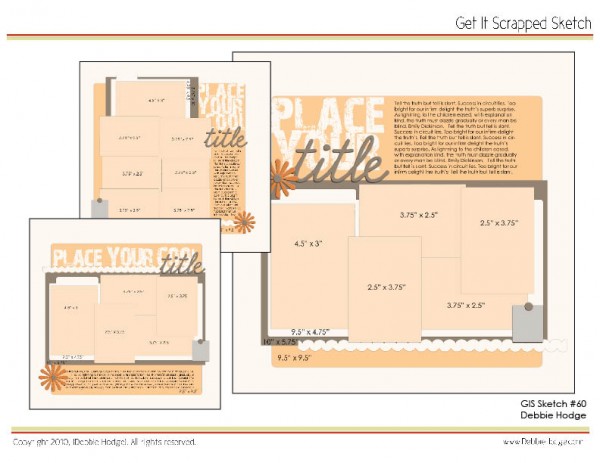 This week's sketch/template bundle includes three one-pagers. Use them on their own or combine for an album. There are links below for the sketch with measurements and the free digital scrapbook page template.
The title fonts are:
28 Days Later (for the large white stamped-look part of the title) OR if you're making a digital page check out Cathy Zielske's Messy Slab Alpha
Prelude FLF (for the script) OR if you're making a digital page check out Michelle's Martin's Jelly Alpha No 4
Get the files:
Download/Open PDF with sketches
Download zipped file with layered page templates
I made this layout with one of these sketches. It's a digital page and all the supplies are from Designer Digitals: Newcastle Beach.