Sketch #59 by Amy Kingsford
You can find a new sketch every Friday in the Get It Scrapped Sketch Gallery.
This week's sketch is a super fun one that will hopefully inspire you to play around a bit with your mists, paints, or even your digital art journaling techniques.  This one page sketch has plenty of room for journaling, and offers the perfect opportunity to use up a few of those paper strip scraps you have lying around!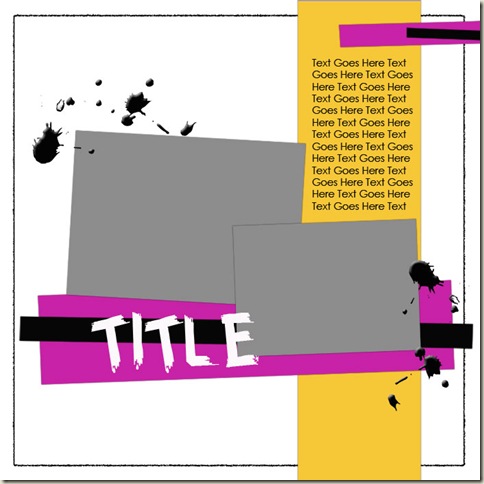 Click on the links below to download, save or print the components of this week's sketch.
Download layered template for use in photoshop
Download CK Summer Camp Font for FREE!
Don't forget to upload your layouts to our Sketch Gallery so we can all see what you're up to!

Amy Kingsford is a Get It Scrapped! teacher as well as a happy wife and blessed mother from Northern Utah. She is a creative team member for digital designers ErinInk and Biograffiti and for the Crazy Daisy Kit Co. Check out her work on her blog, Scrappydoo.