by Debbie Hodge
This week's sketch/template bundle includes two one-pagers and a two-pagers. Use them on their own or combine for an album. There are links below for the sketch with measurements and the free digital scrapbook page template.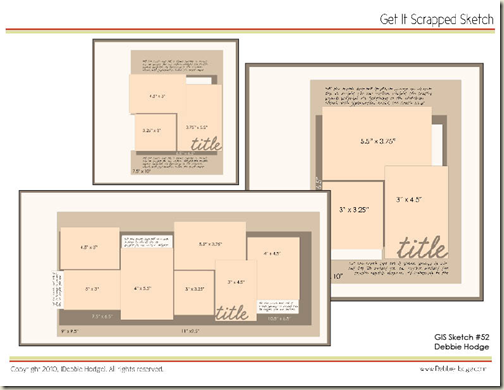 As you use this sketch – think about the light brown mat as a foundation – and consider the different ways you could render it. It doesn't have to be a piece of paper. You could stamp or paint the area. It could be completely filled or just suggested. I've got a layout below that uses one of the one-page sketches. It's a digital page and the "mat" or "foundation" is made by clipping a cardstock to a textured mask – click on the layout for full supply list at DesignerDigitals.com. If you're making a paper page, you could get a similar effect with texturing gesso.
Title font is Prelude from FontSquirrel.com.
Download/Open PDF with sketches
Download zipped file with layered page templates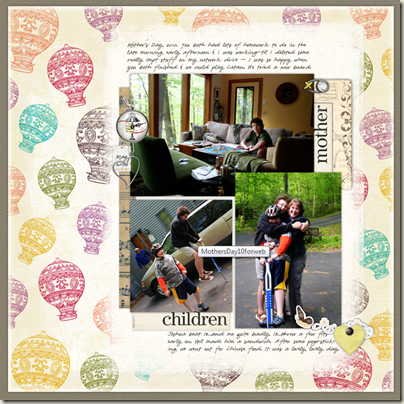 Layout by Debbie Hodge. Click to see full supplies at Designer Digitals.com