Sketch #51 by Jane Howden
You can find a new sketch every Friday in the Get It Scrapped Sketch Gallery.
This week's sketch is a double page layout, complete with a detailed PDF sketch, including measurements, as well as a layered template.  And the best part…Jane always has a bit of fun, in the form of a challenge served along with each of her sketches.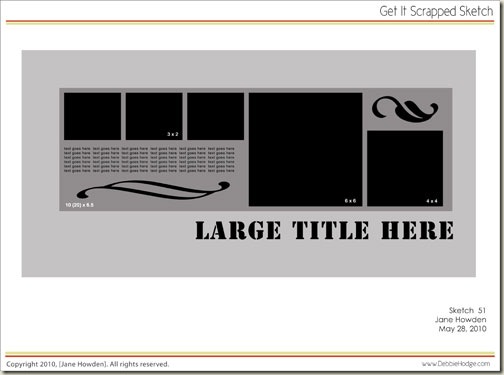 Click on the links below to download the sketch and/or template and to see what fun Jane has in store for you this month! – And see what Terry Billman has done with in as she scrapbooked her son's graduation dinner.
Download zipped file with layered page template