Sketch #36 by Paula Gilarde
You can find a new sketch every Friday in the Get It Scrapped Sketch Gallery.
This week's sketch from Paula is the perfect addition to our collection with its clean design, ample journaling space and its over-sized title.  I just know that it will inspire you to Get It Scrapped!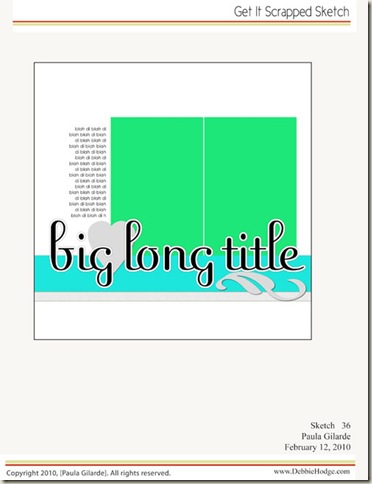 Don't forget to upload your layouts to our Sketch Gallery so we can all see what you're up to!  Meanwhile check out how Terry used Paula's sketch in her layout "Text."
Layout by Terry Billman