Sketch #26 by Tami Taylor
You can find a new sketch every Friday in the Get It Scrapped Sketch Gallery.
Check out this fun one-pager brought to us this week by Tami!  This sketch was inspired by a piece of artwork that belonged to Tami's mother and is now a treasured piece in Tami's home.  This block design, offers a space for several small photos and one larger photo, or a fun combination of photos and patterned papers! Click on the link below to get started!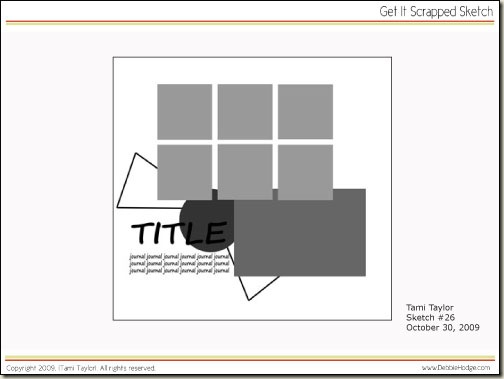 Click Here to Download the Printable PDF
Don't forget to upload your layouts to our Sketch Gallery so the rest of us can see what you're up to! In the meanwhile, take a look at how Tami's sketch inspired me!
Layout by Amy Kingsford