Sketch #22 by Debbie Hodge
You can find a new sketch every Friday in the Get It Scrapped Sketch Gallery.
Check out the amazing sketch that Debbie has for us this week! This beautiful patchwork design provides plenty of space for photos, journaling and even a few fun patterned papers! With two one-page designs and a double-page layout, this bundle has everything you could want and more!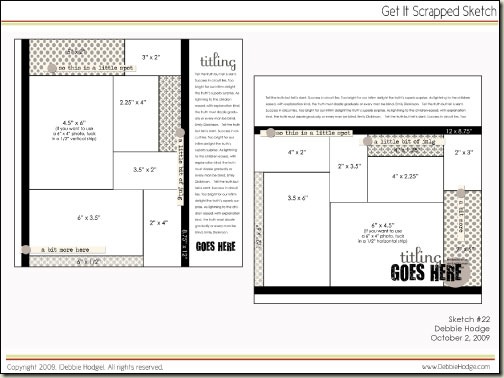 Click Here to Download Printable PDF
Click Here to Download Layered Templates
Layout by Debbie Hodge