Sketch #20 by Paula Gilarde
You can find a new sketch every Friday in the Get It Scrapped Sketch Gallery.
Check out this fun one-page sketch from Paula! It's the perfect creative start for your very own masterpiece! The bold curves of the photo mat are sure to make your photos jump off the page and with I just love all of the layering of the title, journaling and embellishments! Enjoy!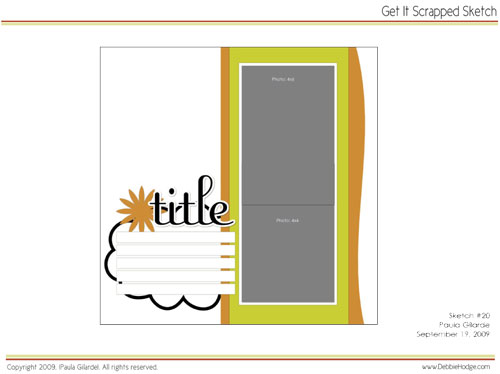 Click Here to Download Printable PDF