Sketch #19 By Debbie Hodge
This week we've hit the jackpot! Not only does Debbie have a sketch and template bundle for you…but she's put together an entire album of sketches and templates…something to be "grateful for" indeed!  Debbie's "Grateful For" Album feature's ten pages, of Shutterfly-ready templates, and as always she's include ample room for all of those great "event" photos!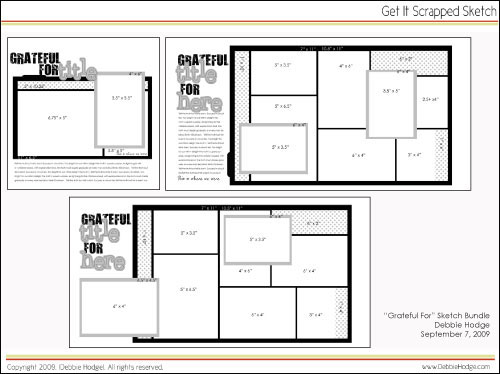 Click Here to Download Printable PDFs
Click Here to Download Layered Templates
Let's take a look at Debbie's completed Shutterfly album!
Click here to view this photo book larger