I am absolutely in LOVE with this week's sketch from Paula!  From its tidy rounded corners, to its clean and organized canvas, this sketch is sure to produce a beautiful layout no matter how you use it!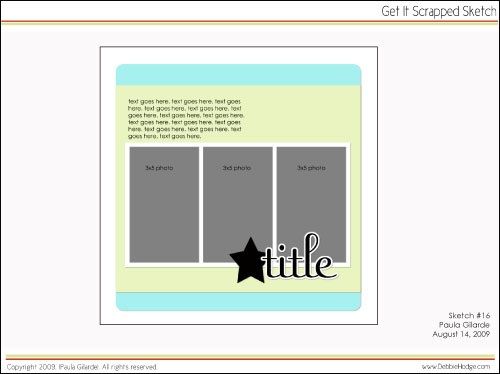 Click Here to Get the Printable PDF
Don't forget to upload your finished layouts to our Get It Scrapped Sketch Gallery, so we can all see what you're up to! In the meantime…let's see what Sharyn Tormanen was inspired to create with this week's sketch!
[lovesketches]