Sketch #12  by Paula Gilarde
This week's beautiful sketch comes to us from Paula and what's not to love about its clean, yet bubbly design.  There's tons of space for photos and journaling and the floral embellishment and circular mat add the perfect touch of flair!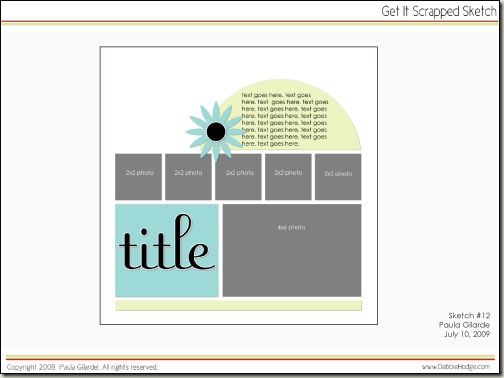 Download the Printable PDF of this Sketch
Remember every Friday, Get It Scrapped features a new sketch and we'd love for you to share what you've done with this week's sketch by uploading it to our Sketch Gallery.