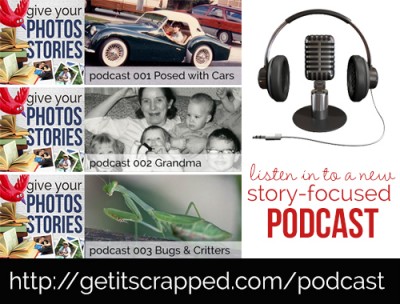 Do you have a photo with a story on one of our upcoming topics? Are you interested in sharing it (and chatting about the focus topic) on the Give Your Photos Stories podcast?
We'll invite guests for the 5 listed topics soon. If your story doesn't fit with this round, we'd still love to hear from you in the future, so be sure to add your name to our mailing list if you'd like to find out about new topics.
Updated: February 15, 2014.
We are currently looking for guests who have a photo and a story to tell on these topics. STORY is important. In other words, we want to hear about a particular incident rather than "how i usually goes in this situation." Fill out the form below for EACH STORY you think would be a good match for the podcast.
Posed at a scenic vista. Do you have a photo and a story to tell about a particular trip? The story might be about something that happened at any time during the pictured trip.
Neighbors (we are recording this one in the evening at 8 or 9 pm ET on mar 10, 12, or 13). Tell us a memorable story about you and your neighbors. The photo might be from a different day but of these neighbors about whom you have a good story to tell.
The commute to work or school. What is an interesting story about getting to work one day? Your photo might be from a different day than that upon when your story takes place.
Out the window/at a window. Share a photo obviously taken from inside looking out – or of someone looking out a window. What's the interesting story about what was out there and why were you taking the photo from inside?
At the table. Share a photo taken at the table and tell us a story about something that happened at this particular table with these people.
Click here for email notice new topics NEXT month.
[divider_flat]
 [toggle title_open="I've got a story that goes with one of these upcoming topics." title_closed="I've got a story that goes with one of your upcoming topics." hide="no" border="yes" style="default"]Please select a valid form[/toggle]
[toggle title_open="I've got an idea for another topic." title_closed="I've got an idea for another topic." hide="yes" border="yes" style="default"]Please select a valid form[/toggle]