Happy International Scrapbook Day 2018
A gift for you on this day of happy scrapping: The complete Scrapbook Coach Class #21 Top Heavy. Class includes: 4 video lessons, a pdf guide to the work, and 4 sketches and layered templates. This class is usually only available with a Get It Scrapped membership.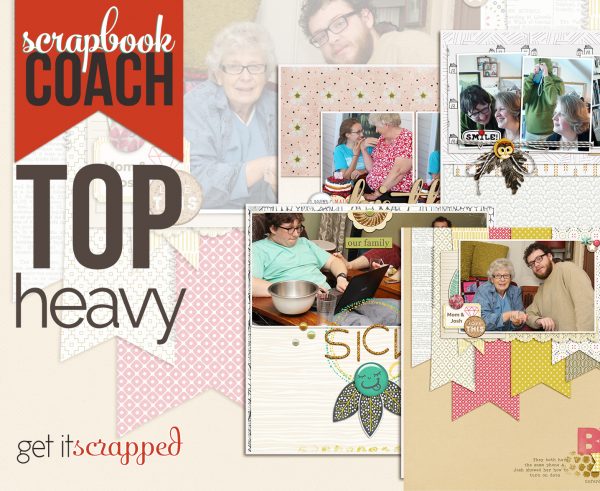 Here's how to get this class:
CLICK HERE EXPIRED by 9am ET Sunday, May 6th, and register a username, password and email address for accessing the class. (You will be added to our newslettter mailing list–but you can always opt out with 1 click on the UNSUBSCRIBE link at the bottom of all emails.)
Later on, you can find this class at any time by going to getitscrapped.com/membership and logging in. Scroll down to the Scrapbook Coach section of the membership index and click on the icon for this class.
Questions or problems accessing your free class:
Use this contact form to let me know. Be specific about what's going on.