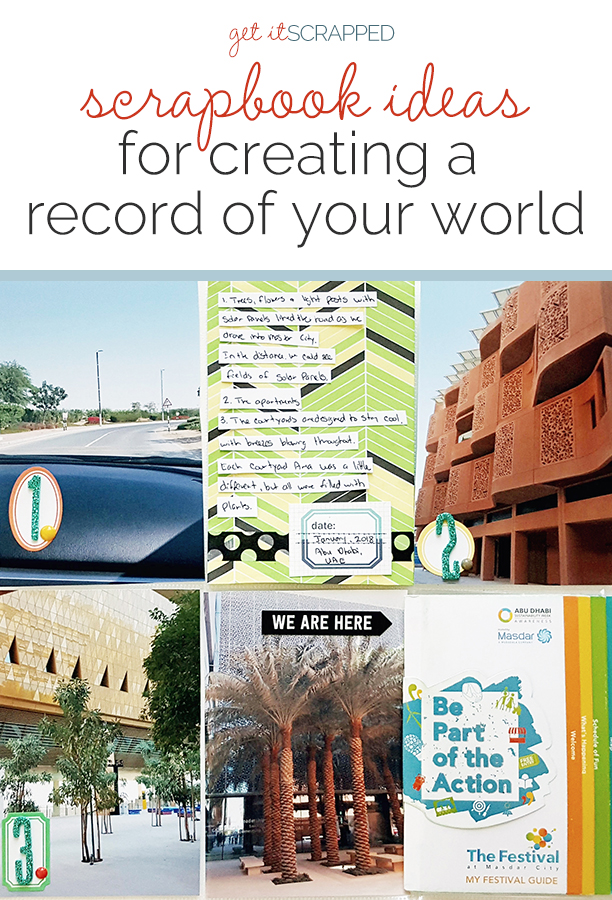 More and more of us are using the cameras on our mobile phones to snap photos of daily sights and moments.
We invite you to challenge yourself to be intentional as you're moving through your everyday world, to consider shots you might be missing, to find those photos that record your daily life as it is right now–and then to get that record onto a meaningful scrapbook page.
Our Creative Team shows you their approach to this work of taking and scrapbooking photos that record their everyday worlds.
[hr]
Lynn Grieveson says, "I take photos as I take short walks while working at home, or while on my way to work downtown. I take them largely as a way to focus on the now by finding things of interest and beauty, but also to stave off boredom. I like to be on the move, and after a few years in one place start getting a bit twitchy!"
"Circumstances mean my world is largely our hilltop suburb, Parliament, and a few spots downtown–for now at least. I took a very literal approach to the assignment and the design, sketching a simplified map and placing the photos in context on it."
Christy Strickler says, "I like to document all of the places we visit whether it's a family trip or just an everyday errand. It helps me to document what we were doing for our homeschool logs while also providing a memory trigger for me about where we were and what we were doing. Usually, I snap a few photos of us driving into a new area along with any interesting details about where we were visiting."
"Using a pocket pages is an easy way for me to group these photos together. I have at least one page like this per month in my pocket pages. If I grab a brochure or map, I can slip it into one of the pockets as I did here. This was a field trip my family made to a Masdar City, a sustainable city in Abu Dhabi. I wanted to capture the beauty of the architecture and the courtyards we walked through."
Dawn Farias says, "This photo is of my son and daughter putting together some fresh sets of Legos that they spent their Christmas money on. I took this photo because Legos and children have been constants in my world for many years now. My story approach changed as my page design evolved. In the end I kept the journaling short and sweet so that I wouldn't lose the 'Lego' piece behind it."

Kelly Sroka says, "Last year my family and I spent many of our holidays outdoors. We love exploring new places, especially when we can enjoy nature at the same time! These photographs represent some of the places visited in 2017. I have several more pictures of each area, but I chose these three to show the variety of places we visited. Together on this page, these photographs document a special aspect of our family: our love of nature."
"Since I wanted the pictures to speak for themselves on the page, I limited the journaling to mainly identifying the specific places we went. I love creating this kind of overview page for my albums!"
Ronnie Crowley says, "One part of my life I don't often scrapbook is my work. I take pictures of the events I run and the food I get to eat but I don't generally scrapbook them."
"When I looked back over the pictures from my Iphone in 2017 I realized how this part of my life was missing from the scrapbooks. As an introvert this isn't normally something I'd chose to do so it gives another window into my life that you wouldn't see otherwise."