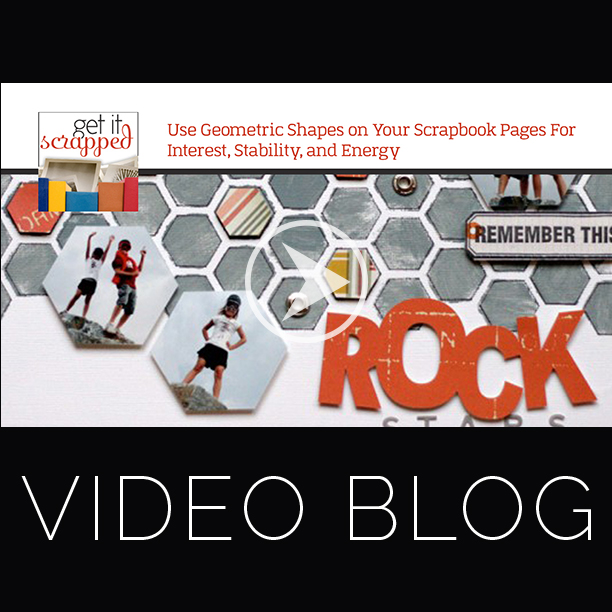 In this video blog by Christy Strickler, we'll explore how the creative team has played with geometric shapes within their scrapbook pages. The benefit to working with geometrics is that they are versatile:
You can combine and manipulate the pieces for different effects. They're interesting.
They aren't necessarily feminine.
Most geometric prints have a secondary color of white or off-white – so they mix with other prints well.
They are a wonderful way to bust some of your scrapbook stash
Click here to see the original blog post with designer notes here.
[hr]